How practice nurses are rising to the challenges presented by the fallout and backlog from the Covid-19 pandemic, in the midst of a media-fuelled backlash from frustrated patients.
While record-breaking hospital waiting lists continue to hit the headlines, it seems the message that general practice is also under significant pressure is not reaching the public. Practice nurses have told Nursing in Practice that many patients are blaming clinicians for their struggle to access general practice – and, sadly, in some cases this has led to abuse of healthcare staff. Even worse, this anger comes despite the fact that practices are working harder than ever.
Overall, general practice delivered 28.7 million appointments in September, compared with 26.6 million at the same time last year. Of these, 13.1 million were delivered by a healthcare professional other than a GP, including nurses, up from 12.6 million year on year. And in contrast to the prevailing media narrative, face-to-face appointments have risen sharply, to 17.3 million from 15 million over the period. At the same time, the sector is spearheading both the Covid-19 booster programme – which aims to reach all over-18s by 31 December, with practices asked to 'clinically prioritise' the programme – and the biggest mass flu vaccination campaign in history, with nurses carrying out the majority of this work. But there is even more work to be done.
A backlog across general practice began to build when appointments in general practice fell by a third, from 24 million in March 2020 to 16 million in April. Delayed or missed consultations slowed patient progression into secondary care, impacting on the entire system. In turn, general practice has been absorbing work from busy hospitals, with both systems treating sicker patients than usual.
Efforts to clear the backlog in general practice may not be as attention-grabbing as those in hospitals, but they are just as essential to the recovery of the whole system from the pandemic. The nursing workforce, of course, takes an essential role in this challenge.
In an NHS Confederation survey of 451 NHS leaders, published in November, 48% named pressures in primary care as their 'greatest concern'– more than double the number citing urgent and emergency care (22%). 'Being able to free up capacity to tackle the huge backlog of care for people whose care was cancelled during the pandemic feels like a distant ambition,' concluded NHS Confederation chief executive Matthew Taylor.
While demand in general practice is climbing, the number of clinicians is not, with nurses reporting increasing absences due to burnout and Covid-related leave, alongside the existing high level of vacancies.
Many general practice clinicians are calling for greater support. Although the chancellor Rishi Sunak earmarked £5.9bn to tackle the backlog of elective care in his budget in October, the NHS Confederation said that investment 'falls short', with the Health Foundation arguing it represents the 'first instalment needed' and calling for additional funding 'for many years to come' to tackle the backlog and rising demand in general practice services.
Nursing in Practice looks here at the challenges facing general practice nurses, with inspiring examples of new ways of working being led by nurses, each offering innovative and efficient contributions to help ensure patients receive the best possible care.
The backlog challenge
Bradford-based practice nurse Naomi Berry says demand and workload in general practice are so high that many nurses are now leaving the sector. And more staff are off work than would be typical – some because of Covid-19 burnout and others simply taking owed holiday time, she explains. Ms Berry herself is working weekends at another practice to deliver flu vaccinations, alongside her usual work. 'And yet patients don't seem to understand how busy we are,' she says. 'They abuse us because they can't get appointments or are waiting too long.'
When Ms Berry is not busy delivering flu vaccinations, she is working her way through a 'huge' backlog of routine care. 'Sometimes I look at the patients I've got to see in a day and think, how are we going to do this?' The patients are also tending to come in with more issues than usual because it may be some time since their last visit, she says. But she is also concerned about patients the practice has not yet been able to reach: 'Many elderly or high-risk people have been at home for two years because they've been shielding. It's hard to convince them to come in.'
Julie Carrick, director of nursing across a network of six sites at the GPS Healthcare practice in Solihull, says general practice is also dealing with pressures that overspill from hospitals. For example, she suggests patients are being discharged earlier than usual. 'We have to take down theatre dressings because the patients are being sent out so much quicker, which, historically, we've never done before. We're seeing much more complexity in primary care.'
An anonymous nurse from London, who is also a PCN clinical director, agrees with this: 'I am annoyed that I'm constantly hearing about the backlog in secondary care and not in general practice. I am so fed up with work from secondary care being put on general practice – such as blood tests and prescriptions. Without a shadow of a doubt, it's gotten worse. Not only are we dealing with our own backlog, but the fallout from secondary care as well.'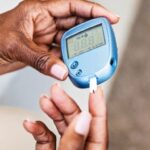 The nurses all highlighted to Nursing in Practice that care for people with long-term conditions – such as diabetes and cardiovascular diseases (CVD) – is an area that has been significantly impacted by the pandemic. Research in October from the University of Manchester found there were 7.4 million fewer health checks for people with type 2 diabetes in UK general practices than expected between March and December 2020. The NICE recommended checks are essential to minimise the risk of developing long-term complications. Diabetes UK described the findings as 'incredibly concerning' and called for the backlog to be 'urgently dealt with to avoid people developing life-changing complications of diabetes that may have been preventable'.
Ms Carrick says the blood tube shortage, which peaked in August and September 2021 and saw NHS England instruct practices to cancel all blood tests unless 'clinically urgent', came at 'the worst possible time', just as practices were starting to see more diabetes patients and needing to take their bloods. This forced Ms Carrick's practice to prioritise high-risk diabetes patients and put others on a waiting list. 'With this, and also because of lockdown, people's diabetes is not as well controlled. They haven't been going to the gym or going out,' she says. Ms Berry agrees: 'Things have settled down and we're getting basic reviews done and getting people in while we can. But we had a month or so where we restricted everything and could only deliver urgent diabetic care.'
Ben Scott, an advanced nurse practitioner and practice partner in Maltby, South Yorkshire, adds: 'There have been large amounts of weight gained during lockdown. People may have smoked more. All these are risk factors for some long-term conditions. To help these patients, it takes education, continuity and the expert approach that practice nurses do every day – but that hasn't been as available during lockdown.'
For CVD, prevention work 'we would have previously undertaken routinely has inevitably suffered as a result of the pandemic', says Dr Jim Moore, president of the Primary Care Cardiovascular Society. During face-to-face appointments, nurses and other clinicians often take the opportunity to check pulse and blood pressure, but he says those opportunities were 'much diminished throughout the pandemic'. He adds: 'Blood pressure that is uncontrolled is directly linked to an increased risk of cardiovascular events such as heart attacks and strokes.' High staff absence and high workloads mean progress on catching up on routine care and checks is slower than it needs to be, he warns.
Meanwhile, cancer services are a 'mixed picture', says Kate Sanger, head of communications and public affairs at Jo's Cervical Cancer Trust. In England, cervical screening was suspended between April and June 2020. While the latest national data from November 2020 show coverage actually increased slightly, from 71% of eligible 25- to 64-year-olds in 2017/18 to 72% in 2019/20, Ms Sanger says she has heard anecdotally that this figure varies significantly between areas – with some places struggling to deliver screening because of high workload, sickness among staff and rising demand, although services are now mostly back to normal. Ms Sanger is also concerned about falling rates of human papillomavirus (HPV) vaccination, which offer protection against cervical cancer.
Government data seen by The Guardian in November showed only 54.4% of eligible boys and 59.2% of girls in England received the HPV vaccine in 2019/20, compared with 88% of girls in the previous academic year. This is because schools closed in March 2020, meaning all school immunisation programmes had to be paused. She says some schools are now prioritising Covid-19 vaccinations for pupils instead of HPV because of limited resources. 'The longer it goes on and the less opportunities there are to have the vaccine, the less likely vaccine-hesitant people or families will take it up,' she says. This could have a long-term impact on the rates of cervical cancer, underlining the importance of nurse-led screening.
Nurses rising to the challenge
The challenges of Covid-19 have been met with fresh ideas from nurses and their colleagues to improve access, provide more efficient care and make every contact count.
Greater use of remote care necessitated by the pandemic has increased access for many, nurses tell Nursing in Practice. Ms Berry and Ms Carrick say many busy or digitally literate patients are relieved they can now access care wherever they are. 'Most patients are working, and fitting in a telephone call is a lot easier than taking time off work,' argues Ms Carrick. And when this works well, it speeds up care and means the backlog can be tackled more quickly.
Dr Moore also says the rise in patients monitoring blood pressure at home – often led and supported by nurses – is a welcome efficiency for CVD care. 'In this way, we can engage people in a form of self-care which we have found is popular with patients and healthcare staff,' he adds.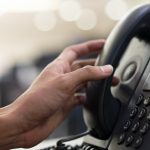 However, Dr Rebecca Rosen, senior fellow at the Nuffield Trust think tank, points out remote care is not always more efficient, especially for patients who might be less confident with the use of technology or who lack internet access. Finding a balance is key, she says: 'If you're going to get that backlog managed and enable everybody to get through – not just the people with fast fingers at eight o'clock in the morning – you need to understand what model and level of remote care works best.'
Registered nurse and vice-chair of the PCN Network at the NHS Confederation Kat Dalby-Walsh says nurses have worked hard to make every face-to-face contact more efficient: 'That is what we and many PCNs are trying to do: if you see a patient, how much can you do for them in that visit? So instead of having four separate visits for say height, weight, blood pressure and bloods, we do it all together.'
Ms Dalby-Walsh, who is also a clinical director for Yeovil PCN in Somerset, helped set up a local project called 'Murmurations' to help reach people who were not coming in for Covid vaccinations. Once a month, they walk around the local area to connect with and provide vaccines to rough sleepers, sex workers and other hard-to-reach groups. It is growing too, with people using the service to talk, have a health check or even play chess. 'The Covid-19 vaccinations were a real enabler for us,' she says. 'But there's a load of people out there who need support and may not have been seen during lockdown. Nurses are on the frontline of that.'
Yeovil PCN also set up a young adult diabetes clinic, shared between secondary care, primary care and community care nurses and other clinicians, so young adults can access care, including mental health support and social prescribing. In addition, it is running atrial fibrillation (AF) checks at vaccination clinics, where vaccinators also take a person's pulse. 'Its efficient, saves time and uses nurses' and vaccinators' skills,' says Ms Dalby-Walsh. 'We picked up five AFs out of 70 people we saw.' The PCN has also visited housebound people to ensure they are not deteriorating.
Ms Dalby-Walsh offers an example of getting maximum value from a single interaction, where a patient came in for a smear test with a PCN nurse colleague but also mentioned a lump. 'The nurse referred them and thankfully it turned out to be benign,' she says. 'But it's a good example of the holistic care nurses can give to make a person feel comfortable enough to share something. She points out that nurses are very good at gently making a referral or saying, it's okay, we're going to get you to see somebody. She adds: 'These kinds of projects are starting to grow everywhere – and all involve nurses. They are at the heart of these efficiencies.'
Practice nurses across the country have been working hard with limited resources to improve patient access. The anonymous PCN clinical director from London describes how their nurses are pushing hard on cervical screening campaigns, inviting nervous patients to ask questions in open Zoom meetings. Likewise, Ms Berry says she and her colleagues have made their practice as welcoming as possible to vulnerable patients: 'We've changed clinics around to fit more people in, created more appointments, changed timings so it's easier for them.' Ms Carrick describes how high-risk patients are given appointments in the morning, when the surgery at its cleanest and quietest. 'I am so grateful to my fantastic nursing team. They've really stepped up to the mark.'
So when will the pressure start to ease? Ms Dalby-Walsh says one measure of knowing the backlog is under control will be the level of burnout among practice nurses and other clinicians: 'Are you enjoying your work now? Do you still get really stressed? Or do you actually get up in the morning and think, I'm looking forward to going to work today?' For now, there is no end in sight. Yet despite feeling unappreciated and exhausted, general practice nurses appear determined to go on working harder and more innovatively than ever.