Greatly increased death rates and workloads on top of staff shortages are putting nurses under unprecedented strain. What toll will Covid-19 have on their mental health? Emily Twinch reports
Donna-Marie Thomas, a community nurse in Powys, Wales, felt so guilty she couldn't comfort relatives when she left a patient's house that she called them straight away to say sorry. She then spoke to a colleague, and her colleague replied in tears: 'I've done the same thing'.
When Nursing in Practice spoke to Ms Thomas in August she was preparing to go back to work after time off for anxiety. Covid-19 came as she was dealing with difficult personal circumstances. After a while of working in the pandemic, she suddenly felt overwhelmed. 'Everything got to me,' she recalls. 'I had to step back. We see a lot of palliative patients. It was really difficult going in and asking relatives to go into another room. It felt like compassion was lacking.'
She adds: 'You definitely feel guilty. You feel like you are not performing the nursing role as well as you would normally.' She talks of her own anxiety about getting the virus and of passing it on – she is asthmatic and has a young son – and also of seeing patients' alarm when she arrived with the personal protective equipment. 'You go in with a mask and you can see the fear in their eyes'.
But Ms Thomas is not alone in feeling anguish during this period. Rhona Aikman, a lead practice nurse at Gourock Medical Practice in Inverclyde, Renfrewshire, tells Nursing in Practice: 'I had a spell with quite vivid nightmares. It took a friend saying they were probably due to stress to make me realise how stressed I was. I know colleagues who have also mentioned sleep disturbance.'
The dangers 
A report from the Royal College of Nursing Research Society in May this year showed 24% of 4,063 nurses and midwives across the UK, surveyed between 28 April and 12 May, said they were suffering severe or extremely severe depression. This is a dangerous situation for a profession that already had a high suicide rate before Covid-19 struck. Office for National Statistics data published in March 2017 showed the rate of suicide among nurses in England was 23% higher than average between 2011 and 2015.
A study published in The Lancet's clinical journal EClinicalMedicine in June gave an idea of what was to come, with data from an online survey of 2,014 front-line nurses in two hospitals in Wuhan, China – where Covid-19 is believed to have started – showing there was a high level of burnout and fear among nurses. Of the nurses surveyed in February, 91.2% said they felt fear and 60.5% believed they were burnt out, or 'emotionally exhausted'.
Last month, NHS Digital data revealed the monthly sickness rate among health service staff in England was 6.2% in April this year – up from 5.4% the month before and the highest level recorded since April 2009. Anxiety, stress, depression or other psychiatric illnesses were the most reported reasons for sickness leave, at 20.9%. As the Covid pandemic continues with no end in sight, nurses are facing a winter similar to spring.
But this time it could be worse; their workload and anxiety could be greater if a second wave of Covid-19 comes as the NHS copes with the usual pressures of winter illnesses. Nurses also have the extra job of vaccinating people, in the Government's 'most comprehensive flu programme in history'. And if this programme is not successful they will be coping with a heavy flu season on top of the pandemic. So what effect could this relentless pressure have on the mental health of nurses, and what should employers be doing to protect the mental wellbeing of their staff?
Pressures and emotions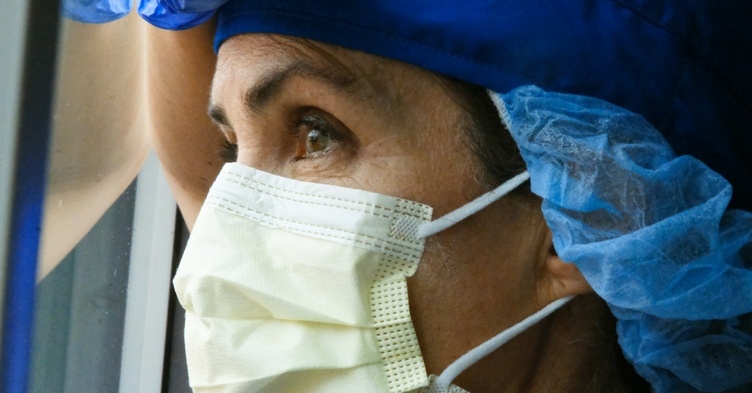 Nursing is by its nature a job that causes stress and burnout even without a global pandemic, especially with services suffering funding cuts and workforce shortages. Although, Crystal Oldman, chief executive of the charity The Queen's Nursing Institute, gives an idea of the intense stress nurses have been under during Covid-19. 'In the early weeks of April, we were beginning to hear through our networks the great emotional distress nurses were under. They said they were seeing so many people in the community die, clearly from Covid.' Ms Oldman says district nurses regularly deal with death as they care for people at the end of life, but it is normally 'one death in a week. Instead, they were seeing six or seven. It was unprecedented'.
Ms Aikman tells Nursing in Practice: 'Sadly Inverclyde, where I live and work, has been named the Covid capital of Scotland. During the height of the pandemic my practice was being notified of several deaths a day. Our losses have almost exclusively been among the elderly, many from nursing homes. Morale at times was quite low.'
The Laura Hyde Foundation is a mental health support network for medical staff set up after a Royal Navy nurse in Plymouth, Laura Hyde, took her life in 2016. It also has a helpline for nurses, which saw a rise from up to 85 calls a day between February and April last year to up to 130 daily in the same period this year. Of those calls last year, up to 45 a day last year were 'acute requests' – which often involve an individual needing counselling or clinical support. Between February and April this year there were up to 84 acute calls daily. Liam Barnes, trustee chair of the foundation, tells Nursing in Practice there is a range of ways nurses are feeling guilty at this time. They have felt guilty when they have had to self-isolate at home and have not been able to, for example, hug their child. Some people have felt guilty because they moved out of home and have not been there for the family or the family has had to move out.
Peter Bagshaw, a GP and mental health lead at Somerset Clinical Commissioning Group, suggests nurses can feel guilty about protecting themselves and their families; if they are perhaps not carrying out patient-facing tasks because they or a family member have a medical condition that makes catching Covid-19 more of a threat. 'Nurses have been at far more risk,' Mr Bagshaw points out. Although some consultations are done remotely, others cannot be – 'if you are dressing an ulcer or giving a baby jabs'. Emma-Louise Fusari, a former practice nurse who now has her own health and wellbeing consultancy, tells Nursing in Practice she felt guilty about not returning to the front line – as many other former nurses were doing – because she is asthmatic and diabetic and her husband has a heart condition. 'We were faced with the decision of our safety or that of other people's,' she explains: 'I have friends in general practice who worry about the burden on their shoulders but also that they were putting their families at risk.' Mr Bagshaw also says health workers could suffer survivor's guilt if colleagues have died, or been affected more severely by Covid-19.
Neil Greenberg, professor of defence mental health at King's College London, says nurses have also suffered 'moral injury', which occurs when you feel you have acted against your moral conscience or values, even if it is not your fault. For nurses this could be, for example, not allowing families to see their dying relatives. During the Covid-19 pandemic 'moral injury has occurred in spades', Mr Greenberg says. 'This can leave people with feelings of guilt, shame or anger,' he explains. He also says as nurses have been doing roles outside their normal jobs this could negatively impact their mental health, such as if they are practice nurses and are suddenly brought into intensive care. 'We operate in a zone of confidence and certainty – that's how we stay mentally healthy most of the time. When we are given heavy responsibility but feel unskilled to do it, it's difficult to make sense of the situation.'
Relentless strain 
Dr David Crepaz-Keay, head of empowerment and social inclusion at the Mental Health Foundation charity, points out that nursing is often stressful because: 'Anything that presents risk to your physical health will increase stress and anxiety'. Nurses are at always at risk of, for example, infection. 'Stress and anxiety in themselves are not bad things,' Mr Crepaz-Keay states. The adrenaline they produce can get people through and 'focus the mind'. But with Covid-19 there is the 'relentlessness of it' and the 'constant drip, drip of difficult circumstances' that will take its toll, Mr Crepaz-Keay says. There is a risk of nurses developing post-traumatic stress disorder, he suggests, which can lead to a range of symptoms after a traumatic event, such as nightmares, feelings of isolation and difficulties concentrating. Mr Bagshaw agrees. 'I think we had this initial reaction and were in emergency mode. As [the pandemic] goes on we can't sustain that and everything becomes hard work.' Nurses are also coping with patients getting more agitated and sometimes abusive in surgeries, he points out. 'People are getting fed up. They are asking "Why can't we come to the surgery?" and "why do we have to wear a mask? Staff have been sworn at at the surgery.' He adds: 'We are expecting to see a lot of anxiety and depression [among nurses]. A feeling they can't do the job. I know of nurses saying they can't go back to the job.'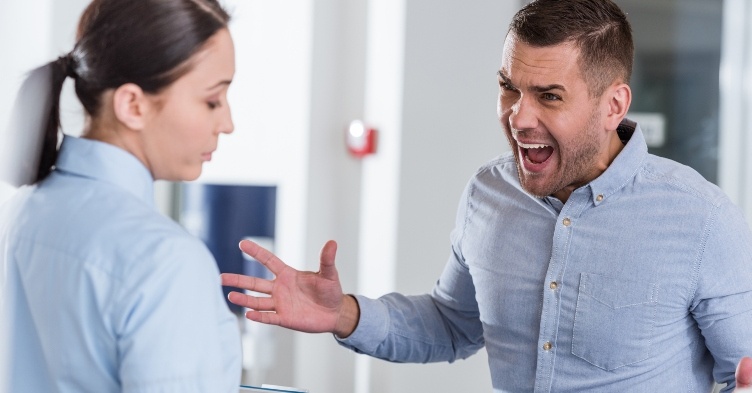 Mr Barnes also suggests nurses will feel burnt out and will question: 'Is this the job for me?' Dr Oldman fears the possibility that 'people might think "I'm close to retirement, I will retire early.' That view is shared by Gill Walton, chief executive of the Royal College of Midwives: 'We know many midwives leave the profession because of stress and burnout and never return.' England is already short of 2,500 midwives, she points out. The RCN estimates there are 40,000 nursing vacancies in England. And of course, there is a possibility that the rate of suicides among nurses could go up. 'If we are seeing greater risks to mental health there will be an increase in extreme mental health issues, such as suicides,' Mr Barnes suggests.
Employers' role
Ms Walton points to a recent RCM survey of members. 'A third of those who responded worryingly told us that their employer was not giving them adequate support with their mental health in the workplace,' she says. So are employers doing enough? Director of policy and strategy Miriam Deakin at the umbrella group NHS Providers suggests that NHS trust leaders are thinking about their employees' mental health. 'According to a survey we conducted in June, 93% of NHS trust leaders are concerned about staff wellbeing, stress and burnout following the pandemic, and the majority also highlighted higher rates of staff absence.' She acknowledges they probably need to do more: 'Steps must be taken to ensure, protect and maintain staff wellbeing'. But she says trusts need greater investment to do this, including to help plug the 100,000 workforce shortage they were operating with even before the pandemic.
Ms Fusari says employers need to offer their employees flexibility and make sure they get time off. Mr Greenberg agrees people 'need time off, a chance to recover'. He suggests managers consider what is happening in staff's home lives, and personally thank people individually for their work. He recognises the NHS has listed a range of services on a support page. Kim Sunley, RCN national officer, also notes: 'While some steps have been taken to support those that need it now, this must be something that is available for the long term. Acknowledging that nursing staff need dedicated resources to protect their mental health is just the start and must be followed up with investment for the future.' This is what the QNI is aiming to do with its listening services Talk to Us, set up to support nurses in response to the pandemic. 'The feedback has been fantastic,' says Dr Oldman. 'We have had people say "I now feel I can go back to work".' The charity is looking at ways to secure funding to take its listening services into the new year.
Employers can also help prevent emotional distress spiralling out of control. Mr Crepaz-Keay says: 'If you are managing nurses you should be acutely aware of any sense that people are struggling.' Mr Barnes says nurses need clarity – they need access to clinical help. But he warns these must be 'proper clinicians, qualified practitioners. Yoga teachers are not clinicians'. Of course, when stress is mild as Ms Aikman says 'having a colleague or someone to sound off to helps'. Ms Fusari says playing a lot of golf has helped her through. Yoga can play its part. But perhaps what is needed is, as Mr Barnes says, a 'culture shift' in the health sector. 'Staff and mental health should be a priority.'