Consultant Dr Tahseen Chowdhury presents an overview of treatment options for diabetes
This chart can be used to examine the pathways of medication intervention for managing glycaemia in patients with type 2 diabetes.
Use this link to download the chart.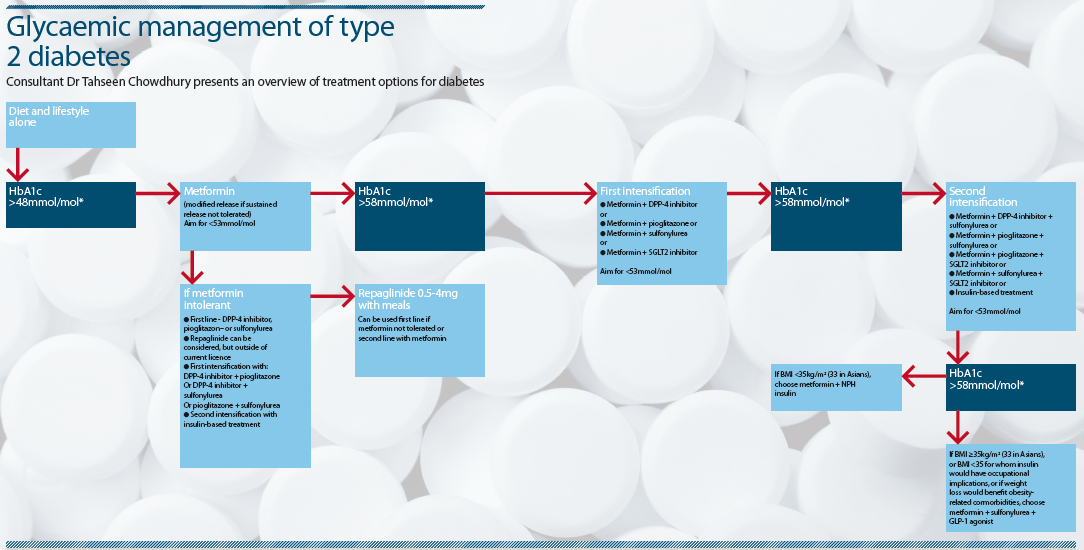 Source: http://d1c7lpjmvlh0qr.cloudfront.net/uploads/u/w/r/P60_61_CLINICAL_TYPE2_DIABETES_CHART_NIP94.pdf.
This article was first published in Pulse.
Complete relevant Diabetes CPD modules on Nursing in Practice Learning by registering for free, or upgrade to a premium membership for full access at only £29.95 a year.