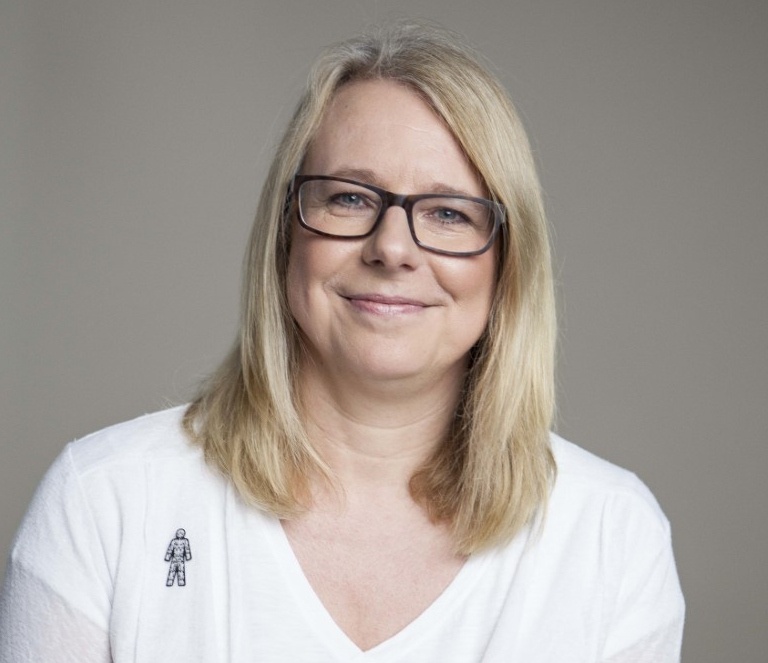 Around 400,000 men are currently living with or have had prostate cancer in the UK1, and this number is expected to grow, with prostate cancer now the most commonly diagnosed cancer in the UK according to the latest2 UK-wide statistics3 shared by Prostate Cancer UK, writes Emma Craske (pictured right).
Unfortunately, this comes at a time when Covid-19 has disrupted previously well-established prostate cancer pathways, creating uncertainty and anxiety for men and their families. It also means that many diagnoses could now be missed, as the pandemic continues to reduce the number of referrals for suspected prostate cancer.
Primary care is pivotal both to the diagnosis and treatment of prostate cancer and will become increasingly important as services recover and begin to deal with the backlog of men coming forward with concerns about prostate cancer.
As a specialist nurse at Prostate Cancer UK, I offer support and information to men and their families every day. Here I have tried to address some of the biggest concerns facing men and their clinicians during this difficult time.
Are men with prostate cancer more at risk from Covid-19?
Some drugs given for prostate cancer can affect the immune system. These include chemotherapy and some clinical trial drugs such as olaparib and pembrolizumab. Men on these drugs should have been instructed to shield by their hospital teams and may have had their treatment delayed or suspended as a result of the crisis.
Men who were newly diagnosed with metastatic disease would previously have been offered chemotherapy alongside hormone therapy as the usual standard of care, but many could not receive this due to the increased risk to the immune system.
That's why Prostate Cancer UK is pleased NHS England agreed to our request to make alternatives like enzalutamide or abiraterone available in place of chemotherapy for these men during this crisis. These newer generation hormone therapy tablets have been shown to be as effective as chemotherapy, but without the same effect on the immune system.
Men with advanced prostate cancer who have lung metastasis or metastasis affecting bone marrow function may be more at risk and should discuss their risk with their oncology teams.
Most other treatments would not be considered to put men in a higher risk group for Covid-19, including hormone therapy. Please see the Prostate Cancer UK website for regularly updated, more specific, information about Covid-19 and prostate cancer.
What about primary care?
Prostate cancer that is caught early, when it is still contained in the prostate, is potentially curable. However, prostate cancer doesn't usually cause any symptoms at this stage, so it is vital that primary care teams work to restore prostate specific antigenin (PSA) testing of asymptomatic men as soon as it is safe to do so. Without PSA testing, many of these men could be diagnosed at a far later stage, when the cancer has spread and become incurable.
Digital rectal examination (DRE) is another common diagnostic tool, but this is seen as higher risk during the Covid-19 pandemic because of the potential for high viral load in the faeces as well as the difficulty of performing this accurately in PPE. Furthermore, only a minority of men with prostate cancer have abnormalities detectable with a DRE.
Watching PSA levels over time is the primary way prostate cancer is monitored and treatments are evaluated. In men on active surveillance rises may indicate a change in the way the cancer is behaving, so it is important that this sort of testing continues during this time.
As well as being an essential part of many men's standard treatments, some men have been put onto hormone therapy to control their prostate cancer until it is safer for them to receive their radical treatment. Regular administration of hormone therapy is needed in order to keep the levels of testosterone at therapeutic levels. Interrupting this treatment puts men at risk of disease progression and increased morbidity, including potentially serious sequelae of advanced disease such as spinal cord compression, pathological fractures and ureteral obstruction.
All of this can be supported within primary care, and we have heard from many of our service users who are hugely appreciative of the inventive ways in which their nurses have been able to continue delivering these services in a safe way throughout the crisis.
How can Prostate Cancer UK help you support men with prostate cancer?
·       Support for men: Men and those close to them can contact our specialist nurses by phone (0800 074 8383), email, live chat or social media to discuss any prostate problem or concern they may have.
·       Support for healthcare professionals: We welcome contacts from healthcare professionals to discuss any questions about prostate health.
·       Sexual support service: Prostate Cancer UK offers a sexual support service for men who are struggling with erectile dysfunction or other problems during or after treatment for prostate cancer, which is available through the specialist nurses.
·       Fatigue support service: The charity also offers a support service for men experiencing severe fatigue during or after their treatment for prostate cancer, available through the specialist nurse team.
·       Health information: We have specific information for health professionals and anyone concerned about a prostate problem on our website
References
1.       This figure is an estimation, based on 2015 prevalence data from Scotland, Northern Ireland, Scotland and Wales:
–  Over 325,000 [325,777] men are living with and after prostate cancer in England (PublicHealth/Macmillan partnership – https://lci.macmillan.org.uk/England/all/prevalence)
–  Over 27,000 [27,328] men are living with and after prostate cancer in Scotland (ISD Scotland – https://www.isdscotland.org/Health-Topics/Cancer/Cancer-Statistics)
–  Around 21,000 [20,968] men are living with and after prostate cancer in Wales (Macmillan WCISU partnership –available at:  https://public.tableau.com/views/Cancerincidencenumberofnewcasesandpreva…)
–  Over 10,000 [10,337] men are living with and after prostate cancer in Northern Ireland (Queens University Belfast, Northern Ireland Cancer Registry (https://www.qub.ac.uk/research-centres/nicr/CancerInformation/official-statistics/)
2.       Latest data refers to cancer incidence data released up to 2018 for England, Scotland and Northern Ireland and cancer incidence data released up to 2017 for Wales.
3.       UK-wide sources for cancer incidence data:
–  England – Office of National Statistics (ONS) [www.ons.gov.uk]
–  Scotland – Information Services Division ISD [https://beta.isdscotland.org]
–  Wales – Wales Cancer Intelligence and Surveillance Unit (WCISU)  [http://www.wcisu.wales.nhs.uk]
–  Northern Ireland – Queens University Belfast, Northern Ireland Cancer Registry [https://www.qub.ac.uk/research-centres/nicr/CancerInformation/official-statistics/]