Advise patients to use this diary as a means to track how different foods can affect their symptoms of irritable bowel syndrome
The document, available for download here, should be given to patients suffering from symptoms of IBS to monitor which foods and drinks could be exacerbating their condition.
Patients should fill in the diary over the course of one week. They should record all foods and drinks they have consumed, as well as the frequency, colour, shape and consistency of any bowel movements.
Filling in the diary as accurately as possible will ensure that they receive the most appropriate treatment.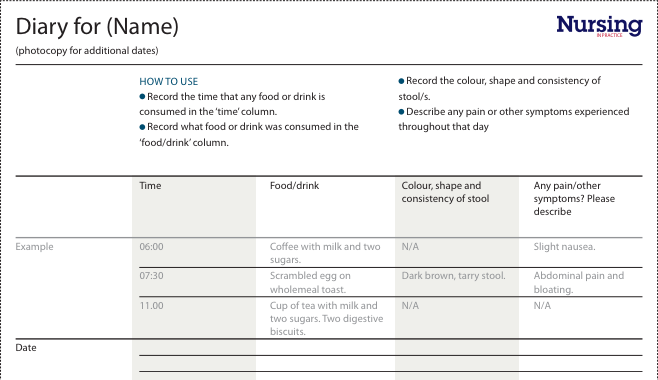 Source: http://d1c7lpjmvlh0qr.cloudfront.net/uploads/e/l/b/Patient-diary—IBS-food-diary—NIP-96.pdf.