A charity has launched a campaign to raise awareness among health visitors and parents of the importance of taking babies' head measurements in recognising hydrocephalus, a build up of cerebrospinal fluid in the brain which can be fatal if left untreated.
The charity Harry's Hat – which supports children and families affected by hydrocephalus – wants to ensure parents and 'anyone working on the front line of social care' has the 'awareness and the confidence' to recognise and report the signs of the condition.
A key symptom of hydrocephalus in babies is the swelling of the head. Health visitors are required to take measurements of babies' heads at the 6-8 week check, but Harry's Hat has found that many cases go unrecognised by healthcare professionals.
With its latest campaign, the 'Get-a-Head' campaign, the team hope to raise £50,000, some of which will be used to hire a project worker 'to do outreach with health visitors and GPs'.
Harry's Hat was founded by Caroline Coates, whose son Harry was diagnosed with the condition. While there is no cure for hydrocephalus, her son's condition is now stable and is about to start primary school, a success Ms Coates attributes to the early diagnosis of his condition.
Ms Coates told Nursing in Practice that the charity has found 'anecdotal evidence' of head measurements not being performed for babies, but added that the bigger issue is that a large head measurement is not always understood as a sign of hydrocephalus.
A large head may not initially be concerning, but when the head is very large compared to the body this may be a sign of hydrocephalus.
'If a babies clothes fits but its hat is too small, or parents having to cut their clothes to get the head through this would be a reason to investigate further,' she said.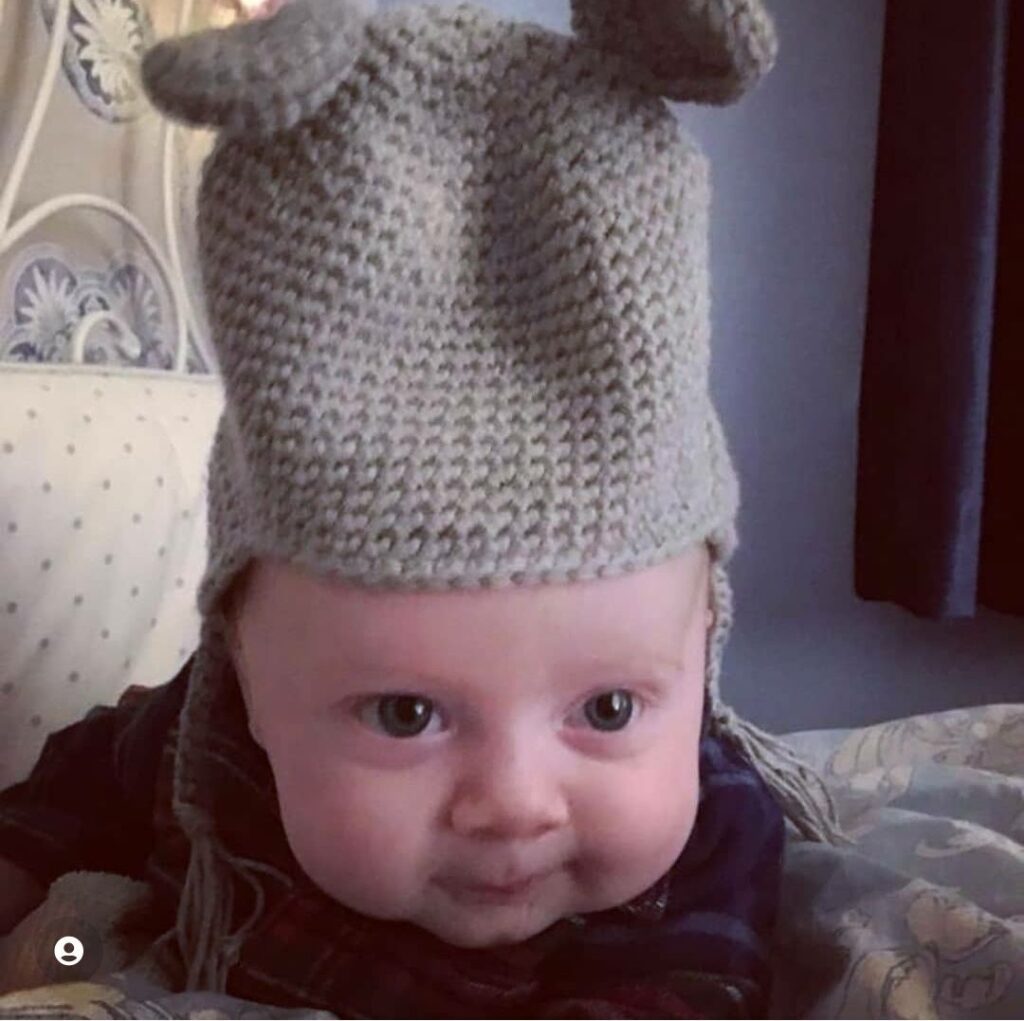 Ms Coates stressed that health visitors are 'already doing a phenomenal job' and that the charity wants 'to be sympathetic to their workload', but pointed out that better understanding of the signs of the hydrocephalus and regular head measurements can lead to earlier diagnosis and better outcomes.
'What a mum needs is for a health visitor to come and help make these checks,' explained Ms Coates.
She also pointed out that because other symptoms of hydrocephalus – such as loud crying and restlessness – are common to many children, the first response of health care workers is often that 'the issue is with the parent'.
Ms Coates said the charity has encountered cases where young mothers have been told that they have postnatal depression and simply cannot cope with the baby, when in fact their child cannot be settled because it is suffering from a potentially fatal condition.
'In most cases,' said Ms Coates, 'it may be [the mother's] mental illness. But it is important that Hydrocephalus is at least a consideration. We want people just to think about it.'
For more information about Hydrocephalus and what signs you should look out for as a healthcare worker or parent, you can visit the NHS website, the Harry's Hat website or download a copy of their free book: Hydrocephalus: What I wish I'd known.
This comes after MPs warned in June that health visitors needs additional support and investment, as children continue to miss out on mandated face-to-face health visiting contacts.
Symptoms of hydrocephalus from birth
Babies born with hydrocephalus (congenital hydrocephalus) often have distinctive physical features.
These can include:
an unusually large head
a thin and shiny scalp with easily visible veins
a bulging or tense fontanelle (the soft spot on top of a baby's head)
downward looking eyes
Congenital hydrocephalus can also cause:
poor feeding
irritability
vomiting
sleepiness
muscle stiffness and spasms in your baby's lower limbs
Source: NHS

See how our symptom tool can help you make better sense of patient presentations
Click here to search a symptom