Men wishing to train as nurses can receive a new bursary to do so as part of a West Midlands plan to address the 'growing gender imbalance' in nursing courses.
The University of Coventry has announced the availability of £30,000 to help 10 men (including transgender men) in subjects where they are under-represented, including nursing, physiotherapy, midwifery operating department practice, occupational therapy and dietetics.
The new funding is believed to be the first bursary created specifically for men taking nursing and healthcare courses in UK higher education.
Funded by the National Express Foundation Group, the bursary will give 10 men £1,000 in each year of their degree. Applications will open to students on applicable courses and applying from the West Midlands from October 2017.
Rob James, academic dean for the Faculty of Health and Life Sciences at Coventry University, and chair of its Athena SWAN committee for gender equality said: 'We support all initiatives taking positive action to address unequal gender representation in any subject discipline, and this bursary does so across healthcare training.
'While there's lots being done nationally – and at Coventry – to encourage women into sciences and engineering we hope this new initiative will lead the way in addressing the persistent low proportion of men working in many healthcare professions.'
Colin Harrison is one of just two men in his year on the Learning Disabilities Nursing BSc at Coventry, and said tackling stereotypes is the first step to address the balance and remove the stigma of men in healthcare.
The 32-year-old from Solihull said: 'Nursing is very much seen as a women's profession but for many patients, especially male, to be treated by another man or to see men on the wards can be very important.
'Lots of people talk about getting women into science and technology, but there is very little awareness of the need for the same balance in healthcare and no big campaigns to encourage men into nursing,' he said.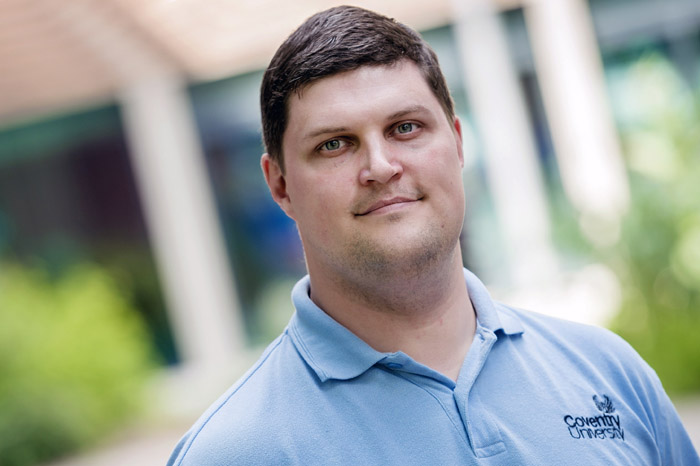 Just 10% of student nurses are men, according to UCAS. In 2016 in the UK, there were 23,280 more female full-time undergraduate trainee nurses than male. The female majority has increased by around 4,000 since 2012.
The initiative arrives just as the scrapping of Government bursaries for trainee nurses came into force. The total number of nursing applicants in England fell by 23% this year, following the announcement that the NHS bursaries would no longer be available.