Scientists in the US have claimed an antiviral nasal spray they have developed could halt the spread of Covid-19.
The nasal spray contains synthetic molecules, called AeroNabs, that can protect people from Covid-19 if administered daily.
Co-inventor Aashish Manglik said it could 'help reshape the course of the pandemic worldwide' if it is effective as the researchers anticipate.
The manmade molecules are based on nanobodies, which are antibody-like immune proteins that naturally occur in llamas and camels.
The University of California San Francisco scientists looked at over 2 billion synthetic nanobodies – and found 21 that prevented the 'spikes' on SARS-Cov-2 (the virus that causes Covid-19) from docking to receptors in human cells.
They tested and further modified the three most promising nanobodies, finding them to be potent and capable of preventing infection even at extremely low doses.
After linking these three nanobodies together, co-inventor Peter Walter said the results were 'off-the charts' and the molecule was 'so effective that it exceeded our ability to measure its potency'.
He added that the nasal spray was 'far more effective' than typical personal protective equipment (PPE).
He continued: 'We think of AeroNabs as a molecular form of PPE that could serve as an important stopgap until vaccines provide a more permanent solution to Covid-19.'
The research team is in discussions with commercial partners to ramp up manufacturing and clinical testing of AeroNabs.
The aim to make AeroMabs widely available as an inexpensive, over-the-counter medicine.
Earlier this month, research suggested that the long-term widespread use of potent topical corticosteroids – used to treat psoriasis and eczema – may increase vulnerability to Covid-19.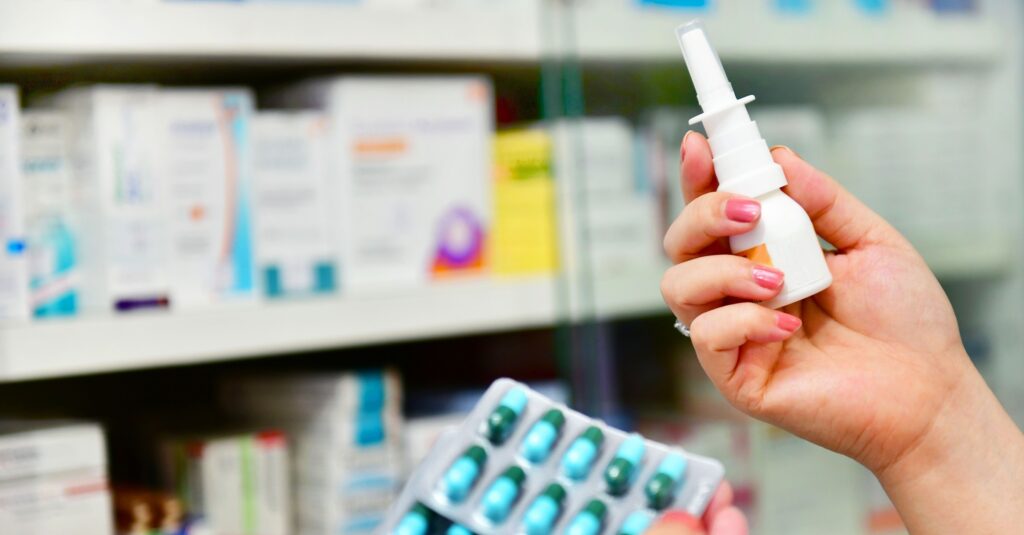 Read more: CPD learning module: How to care for people recovering from Covid-19