The following resource is for nurses with patients who experience urinary leakage. Advise patients to use this diary as a way to track urinary leakage over a week.
This document, available to download and print, should be given to patients suffering from urinary leakage so they can track any patterns of when they experience the problem.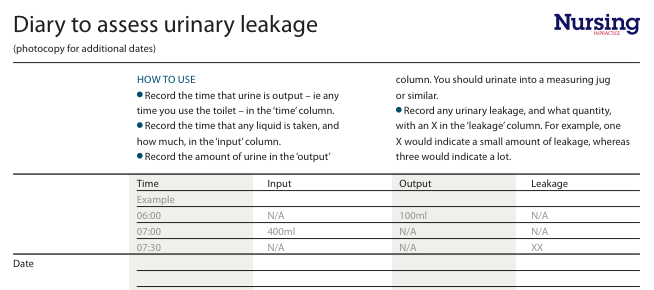 Patients should fill in the diary over the course of one week when they are carrying out day-to-day activities. They should record any time they take in liquid, as well as the time and volume of urination and the time of any leakage.
Filling in the diary as accurately as possible will ensure that the patient receives the most appropriate treatment for their condition.
Click here to download the patient diary.
How to use: