Some GP practices have been supplied with expired face masks that have concealed 'best before' stickers to fight the coronavirus (Covid-19) pandemic, it has emerged.
Practices in regions across the UK have received batches of expired face masks with a 2016 best before date hidden by a '2021' or '2026' sticker.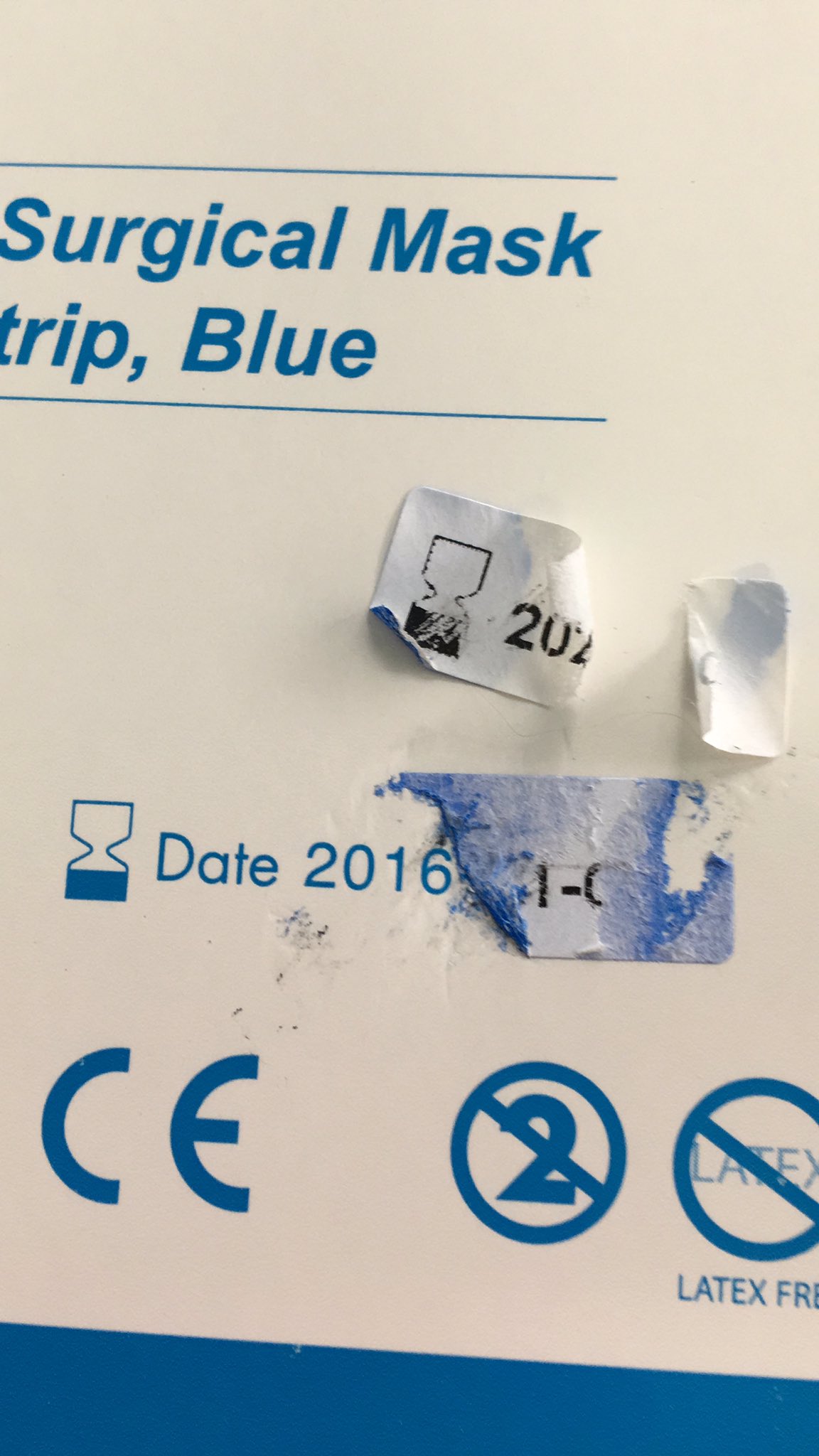 Janet Gower, an advanced nurse practitioner at a surgery in Cambridgeshire, told Nursing in Practice she was 'furious' after she found a '2026' sticker concealing '2016'.
She said: 'We already only have flimsy aprons gloves and these masks. It doesn't make me feel that valued to be honest… This is a patient safety issue.'
Ellen Nicholson, chair of the Royal College of Nursing GPN forum, said she was concerned about the 'lack of contingency planning' and expired face masks.
She said: 'Obviously we've got out-of-date stock that has been stored for years. That's a waste of money as well.
'They need to have a good look at their processes, but also they need to get it sorted now because we need proper protection out in general practice,' she added.
Berkshire, Buckinghamshire and Oxfordshire LMCs' chief executive Dr Matt Mayer told Pulse: 'We are hearing from practices all over our area that the PPE being sent to them is inadequate. To now find that it is not just out of date, but that the expired date has apparently been deliberately concealed is staggering.
'GPs are already being put at risk by inadequate personal protection equipment [PPE]. This just further suggests that the Government regard us as expendable.
'We demand a full investigation into this matter immediately by the Department of Health and expect criminal charges to be brought if this is found to have been deliberate.'
Pulse approached the Department of Health and Social Care for comment.
Areas so far reported to have received expired PPE include:
– Bath and North East Somerset
– Kent
– Lincolnshire
– Merseyside
– South Cumbria
– West Yorkshire
– North-East Yorkshire
– Scotland
-Cambridgeshire
Nursing in Practice's sister publication Pulse revealed earlier this month that NHS England would provide practices with PPE, including 300 fluid repellent masks, 400 aprons and 300 pairs of gloves.