The funding gap that would see no district nurses qualify in 2021 in England must urgently be addressed, Queen's Nursing Institute (QNI) chief executive Crystal Oldman has said.
Health Education England (HEE) funding for the one-year postgraduate course is due to finish in 2019-20 and funding for the part-time two-year apprenticeship begins in 2020-21, meaning there are set to be no new district nurses in 2021.
'University programmes are already considering their future' if funding is not secured for the one-year postgraduate course to continue into 2020-21, Ms Oldman told Nursing in Practice at the National Association of Primary Care conference in Birmingham yesterday (10 October).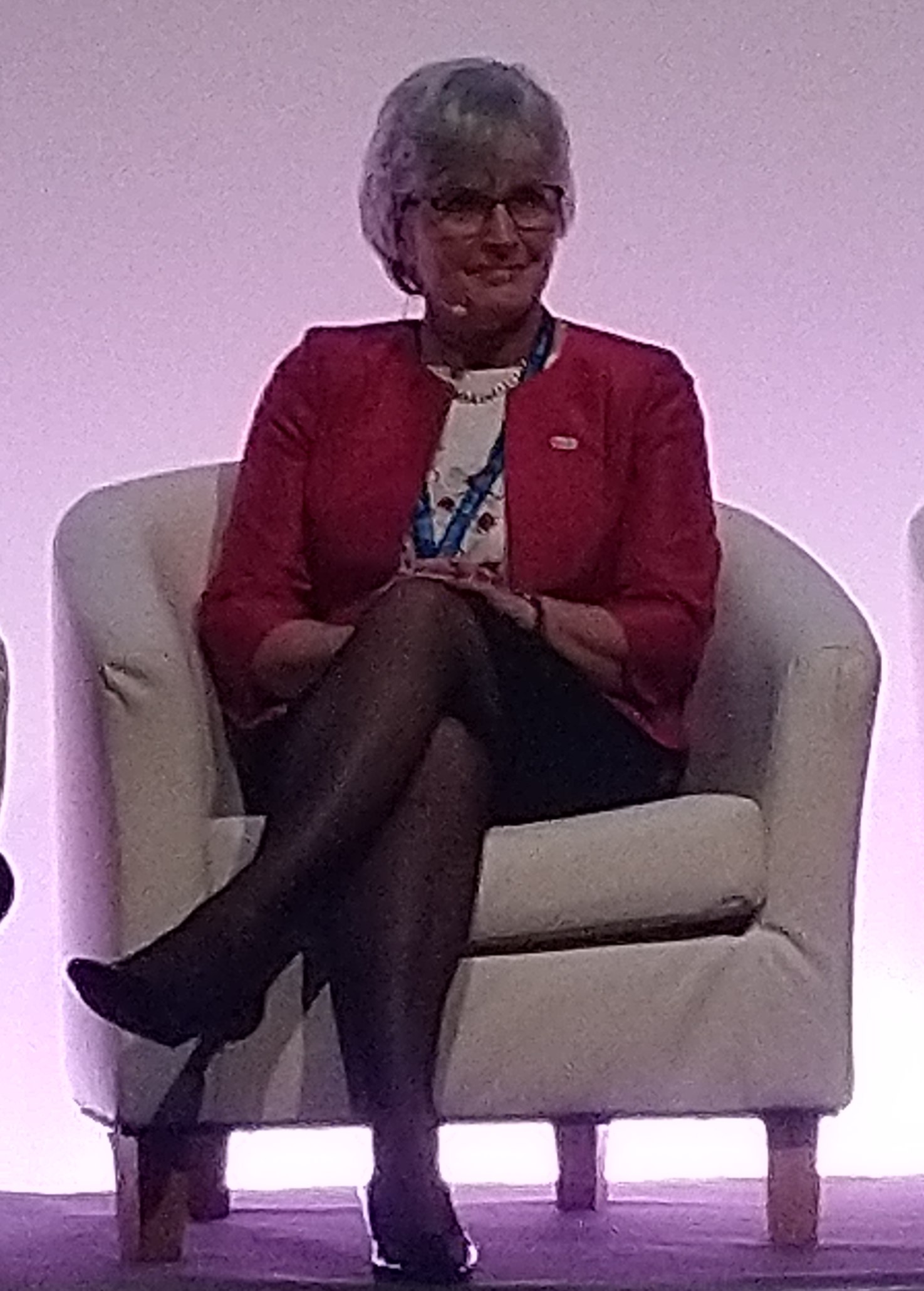 Picture: Crystal Oldman at the NAPC conference.
But Ms Oldman believes that Mark Radford, who was recently appointed chief nurse for HEE alongside his role as deputy chief nursing officer at NHS England and NHS Improvement, understands the 'urgency' around securing additional funding.
She continued: 'I've had a one-to-one conversation with him already just yesterday and I really think he understands that gap, and I think he understands that something has to be done.'
'I have full confidence that Mark will do everything in his power to address that problem,' she added. 'Watch this space.'
Mark Radford, chief nurse at HEE, told Nursing in Practice that HEE is 'working closely with NHS England and NHS Improvement on the People Plan to further support this area of work and will be able to provide further details in due course.'
He continued: 'Health Education England recognises the valuable role that district nurses play in caring for patients in communities up and down the country.'
District nurses working in the NHS has dropped by almost 43% in England alone in the last ten years, meaning 4,000 district nurses are providing care for a population of around 55.8 million in England, figures from NHS Digital show.