Scarborough-based health visitor Sarah Hughes, who has 13 years' experience in the field, describes a typical working day
What time would you generally start the day?
I start at 9am, although some of my colleagues start at 8am. But they finish slightly earlier. I work 9am to 5pm. I'm part time (three days a week) but we cover the service Monday-Friday. 
What kind of thing would you be doing first?
When I first come in in the week, I go into a meeting with our assistant practitioners. We talk about work that we allocate to them and then nursery nurses that work with the health visiting team. Then we look at our waiting lists and allocate work and see what antenatal visits need doing. We always try to visit the mum-to-be around the 32-week mark just to introduce our service. We allocate those visits, we allocate new births, any new transferring visits and then any other work that's needed.
How long would the meeting take?
That varies, usually a couple of hours. After that, I go to my first appointment, which might be a new birth visit. Then I usually have lunch and do some more visiting in the afternoon. On average, I do about four home visits a day. Sometimes that can vary, but that's the average. I spend about an hour at each visit and I usually make my first appointment at about 11:30.
How much of the day do you spend travelling?
Because I work locally, I spend part of the day travelling. But it's very local. The visits are between five and 10 minutes apart and they might be closer than that. 
What would you be doing between the visits? Would you be writing notes?
Yes. We're on SystmOne, so it's electronic records. We have mobile laptops that we're supposed to input data into. Unfortunately, the system is not fit for purpose – it's very slow. So we tend to print out a template and fill that in, then put it on the computer when we get back.
What other typical duties would you be doing?
You could be visiting somebody who's struggling with mental health difficulties, or has depression, or might be having parenting issues. You're never 100% sure what each visit is going to be like, especially with a new family. 
The other thing we have to do is child protection, which involves going to child protection conferences, and working with the family on a child protection plan with multi-agency working, and trying to achieve the best outcome you can for that family.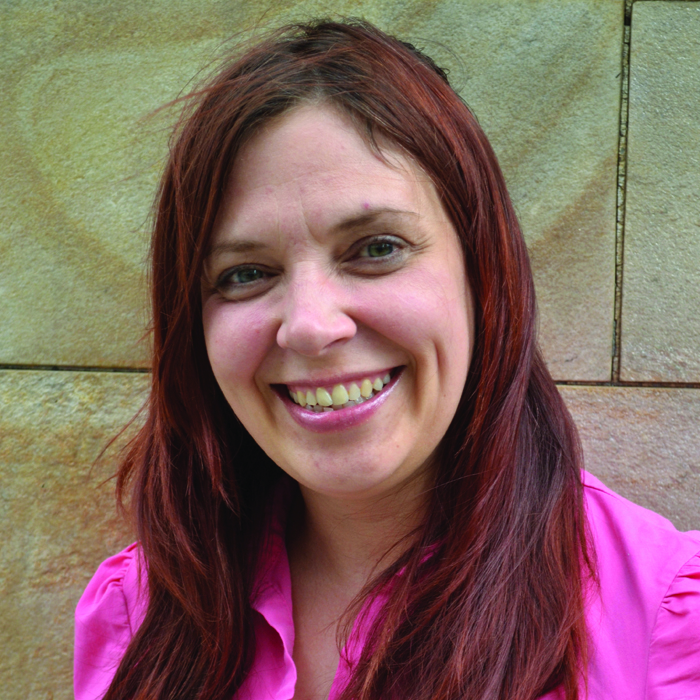 Health visitor, Sarah Hughes
Do you appreciate the variety?
The variety is one of the nice things that I like about health visiting; it is never the same. There is a real variety in the type of work that you do. Also, you get to build relationships with families. That's good and you can feel them grow, especially if you've known the family from their antenatal visits and you're still with them by their second or third child. That's really nice.
What are the Challenges?
There are cutbacks to the budgets, huge cutbacks – which mean we are quite short staffed. 
We are trying to meet the needs of a family and the work is endless. It carries on and on and sometimes you feel like you've failed them because you don't have enough diary space to offer them. A lot of the challenges are with commissioned services and how many visits we can do. 
We work very differently from how we used to do it. We're quite restricted on what we can offer. 
When I first started, the individual caseloads were attached to GP surgeries. That was quite nice because you got to know your caseload, your families, you got to work with a multi-agency health team and with GPs. 
But sadly, the move now is to corporate working. We're all in one massive team and the relationship has gone. You don't know your families. It feels like you're dishing them in, dishing them out. 
At the end of the day, we are specialist nurses. We're health, we're not local authority workers or education. And trying to make contacts now that we've moved out of GP surgeries and into
a children's centre is really difficult because you can never get hold of your GPs or your multi-agency team. 
What are the Positives?
Seeing the families – the sense of achievement you get. Especially when you've got a mum who's really nervous about parenting or has had a really difficult childhood – seeing her confidence grow. And seeing the children grow as well, seeing them develop from babies to toddlers. That's lovely. The relationship is a good thing.
What Qualities help you do your job?
I'm a learning disability nurse by background and I think that benefits the team. When you've got mixed backgrounds you can really pull on those resources. 
From a social and psychological side, you need good listening skills, especially in prevention work. You've got to be able to listen, but you've also got to be able to probe and ask the kind of questions to get the conversation going. 
You've got to be able to build a relationship with the families and be cued to the signs to look out for. You've got to be good at picking up body language, observing the environment – those kind of observational skills. You also have to be someone that the family feels they can relate to and can approach. 
You have to be really organised. You do have to have really good IT skills because that's the way that it's going. It's all computerised now. Things are coming in all the time, so if you're not organised, everything goes to pot. 
You've got to be good at responding to things quickly and you've got to be a leader and have those leadership skills to meet the needs of the family. 
Sometimes you're leading on getting the right care package for that family. So you might be allocating work to your assistant practitioner or you might be using other agencies as well. You've got to be an advocate. You've got to stand up and fight for your families if you feel that's right. That can be tricky.
Do you always finish At 5pm?
To be honest, I never finish at 5pm. It usually does go over. That's come from the challenge of hot-desking.
I'm now very conscious of the number of visits I do. Sometimes I do six or seven a day, which is just not sustainable. Four visits is reasonable to write up notes and make your phone calls. So that's helped my workload because I've almost given myself permission to leave after four visits.