In Issue 98 of Nursing in Practice we asked you to enter our writing competition with a letter to Jeremy Hunt. After reading all your entries we have narrowed our winners down to these two letters, which give a frank and forthright message to the health secretary
Hannah Cook, community staff nurse at Rumney Primary Care Centre
Dear Jeremy Hunt,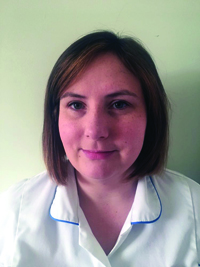 At the beginning of this year I took the plunge and applied for the role I've always wanted since my very first community placement as a student nurse.
I am now working as a community staff nurse with the most fantastic district nursing team at Rumney Primary Care Centre. I am privileged to work alongside nurses who have decades of experience, numerous specialist qualifications and a passion for providing high-quality evidence-based patient care. As a newly-qualified nurse, this role is an amazing opportunity for me to learn and gain experience from senior nurses that are only too keen to teach and mentor me.
Yet so many of these nurses are retiring at the earliest opportunity. Why? They are burnt out at having to stretch the same resources to treat an increasingly elderly population with complex and varied health needs. Rumney's senior nurses and team leaders are drowning in a mountain of paperwork that prevents them from providing direct patient care. This is such a waste of their valuable knowledge and experience, which has taken years to develop.
While current government policy is focusing on increasing the numbers of student nurses, it must also recognise the need to retain experienced nurses or else the profession will face a massive knowledge vacuum. Without these role models, who will help teach the next generation of nurses? 
The contribution of experienced nursing staff cannot be underestimated or replaced. The Government must focus on how they can retain these nurses. It should:
Value senior nurses by making sure their pay reflects their skills and experience (a cost easily recouped from the numerous expensive hospital admissions that are prevented by experienced district nurses).
Reduce the burden of bureaucracy nurses face by investing in efficient technology and reducing needless paperwork. 
Invest in flexible working policies to promote a better work-life balance.
Once these nurses have gone, their skills and experience will be lost. Act now before it's too late.
Matthew Spencer, substance misuse nurse at Gwent Drug and Alcohol Service
Dear Jeremy Hunt,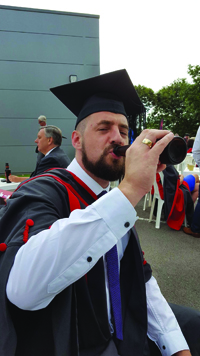 I must congratulate you on looking after our NHS so well. Fantastic job. Before entering politics, I believe you sold jam. Badly. I'm sorry that didn't work out. That Jeremy Corbyn sells jam too. Perhaps you two could have a Jeremy vs Jeremy 'jam off' (that's slang for competition) and end the whole right-left division once and for all.
Anyway, I digress. I don't work for the NHS and I don't want to — it really is awful. Going there for treatment is bad enough, but imagine working there. It is a place that holds no hope other than an early death from maladaptive coping strategies such as alcohol and hard drugs.
We nurses are stamping the NHS out. More than half of my university cohort opted to work for third-sector and private services instead of NHS health boards. One trust came into university and begged us to work for them. Pathetic. Why would I, or any other nurse, want to be in a team of terrified, overworked, hapless, suicidal, broken and bloated bags of blood? Was this your plan all along, Mr Hunt? If it was, it's mighty cunning, and I commend you on such a strategic move.
I understand that you have been planning this cull of our once-beloved national institution for roughly 12 years. This is outlined in Direct Democracy – An Agenda for a New Model Party, a 2005 publication you co-authored on how to keep citizens free from 'state coercion'. On page 78, it states that insurance companies will be allocated the charge of healthcare provision. This is made clear with the following quote: 'Under such systems, contributions towards healthcare are paid to third-party insurers who (unlike governments) are under an obligation to serve customers.'
Mr Hunt, I implore you to look at the healthcare model in the US. It is just like the one you and your colleagues proposed in the aforementioned 2005 book. For some crazy reason the wonderful plan over there has not worked that well (unless you're stinking rich), with the country having a surprisingly high infant mortality rate — higher than in countries such as Cuba and Hungary. Here in the UK we have a relatively low rate, and critics of you and your party suggest that this is due to the limitless access our citizens have to healthcare.
Another one of your party's great ideas is having an IT firm assess who's 'too sick' to work. Wonderful. IT firms assessing the wellbeing of the population instead of healthcare workers. The similarity of both professions is uncanny. To assume that stripping people with profound learning difficulties and terminal cancers of benefits is a violation of their human rights is complete pro-EU nonsense. The European Commission of Human Rights should stop being a bleeding heart and instead follow your party's stance: the only humans that have rights are the rich ones. 
How dare anyone question you, Mr Hunt? You are so clever that you will dispute in public the wisdom of the world's most famous NHS patient – or customer, as he should be called – Professor Stephen Hawking. How dare Stephen, as well as nurses and doctors disagree with you. Your background as a failed jam exporter dwarfs their clinical experience; in the same way you owning a chauffeur-driven Jaguar dwarfs a junior doctor trying to negotiate some more money so they can buy an extra Pot Noodle, a meal they won't have time to eat on their fourth consecutive 15-hour shift.
I would also like to congratulate you on having the nurses' back (that means looking after them). I hear that you have lifted the pay cap. Did those communist bullies from those nasty nursing unions make you do that? Was it their cries of 'it's so unfair' and 'how do you expect us to live?' that made you give in? Or the plebs who moan about an unfair system that's geared to only protect the rich and privileged and not those who save lives daily, Mr Hunt? Well either way, on behalf of all nurses I thank you.