We are profiling amazing practice and community nurses, and midwives, during the Covid-19 pandemic as part of our Nursing Stars with New NHS Alliance.
What is your usual role?
I am a general practice nurse in Hampshire. I am also a GPN ambassador as part of the GPN Student Nurse Network, which can be found @GPNSNN on twitter
What powers are you using during the Covid-19 outbreak?
A lot has changed since this outbreak. In our clinic, we have been seeing fewer patients. This is to give us enough time to deep clean between each person, and avoid too many patients waiting outside as our doors are closed and patients have to wait in the car park two metres away from each other.
We have to wear full PPE; apron, face mask, face shields and gloves for every single patient and this is changed to fresh ones each time. I have started doing home visits to our shielded patients. And anything that can be done via telephone consultation is done that way instead to reduce risk even further. Every single patient is now fully triaged before they even get to clinic to ensure they have no symptoms before coming in and have not been in contact with anyone who has any symptoms. We are now only allowed a maximum of five people in the staff room so that two-metres distance is maintained (however, most people are now eating in their cars or outside to avoid this).
Why would you say you are a Covid-19 Nursing Star?
As soon as I heard Covid-19 had entered the UK, I put into place my own precautions such as deep cleaning between my patients and hand washing a lot more than normal for me. I didn't wait for further guidance on this as I had previous knowledge from my infectious diseases role that I had done for almost six years previously.
I started preparing myself by doing the online e-learning modules, extra learning around managing the symptoms of Covid in the community and also sent an email to my manager offering to see any Covid positive patients or shielded patients at home if needed. I had access to my car and a satnav and was more than happy to do this. I had a feeling it would come down to this eventually so I wanted to put myself forward and help anyway I could. I have had a lot of Covid compassion during this time too and have been making welfare calls to patients to ensure they are okay during this tough time.
However, I couldn't have done this without the help of the amazing team around me. Management and the CGGs in Hampshire have been excellent! We have had daily updates, lots of PPE and guidance around shielding those patients we needed to. They also wanted to not only protect patients but us staff members too. I have felt privileged to be part of an amazing team. Not only this but our GPN ambassadors have been sharing information and working together brilliantly during this.
What have you learnt from the experience of working during Covid-19?  
I have learnt so far that we should use our own knowledge and experience in infection control and put things into place to protect patients as soon as possible instead of waiting for updates. You can't get fired for being too cautious. And I would rather protect my patients as much as possible.
How do you think Covid-19 will impact the way you work in the future?
I think we will continue to do home visits and a lot more telephone consultations now as this has been working quite well. I also think we will encourage patients a lot more to take care of their own health needs. We have discovered patients have been excellent at manging things such as dressing changes themselves at home and we could perhaps reduce their visits to clinic as a result in future.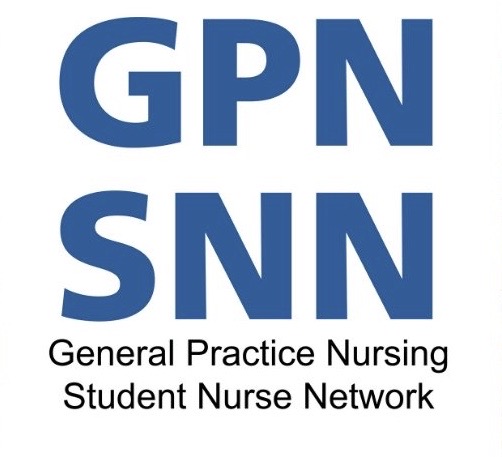 Thanks to the GPN SNN for providing interviews.