Nursing in Practice speaks to nursing associates from across primary care about the newest role on the Nursing and Midwifery Council register.
Michelle Alderson, a trainee nursing associate at a social care facility in Bristol  
When I was a support worker, I couldn't get the funding for a nursing degree and needed to work at the same time to make sure I could pay my bills. The nursing associate role is a way for me to become a nurse, which I will do if the shortened nursing top-up becomes available to me.
The training was busy. We were working 30 hours a week and seven-and-a-half at university on top of assignments, which were done in our own time. At the time, the role seemed disjointed, but then I realised it's perfectly clear: you've got a healthcare assistant, a nurse and we're straight in the middle of those two. I can see how I need guidance from nurses, but also how I've evolved from a healthcare assistant.
When I qualify, I'll have a PIN from the Nursing and Midwifery Council. This will protect me. I'm risking my PIN if I do something wrong. I have to know what my parameters are. If I overstep the mark, then I only have myself to blame and I've put people at risk. I can already see that people are beginning to understand, though they still might liken me to an assistant practitioner when I'm not an assistant practitioner.
Nurses think their jobs are in jeopardy because we're coming into the nursing field. But I can see already that I can lessen the load, so they can go off and do things that require extra expertise. I have had a few nasty words from student nurses on placements who just don't understand. I think people need to be more educated on the role because at the beginning it was a little hectic: people weren't sure how it was going to fit in and it got a lot of bad press. But now I think it actually works really well and people need do to know that.
Sherwin Brown, a nursing associate at the home treatment team at South West London and St George's Mental Health Trust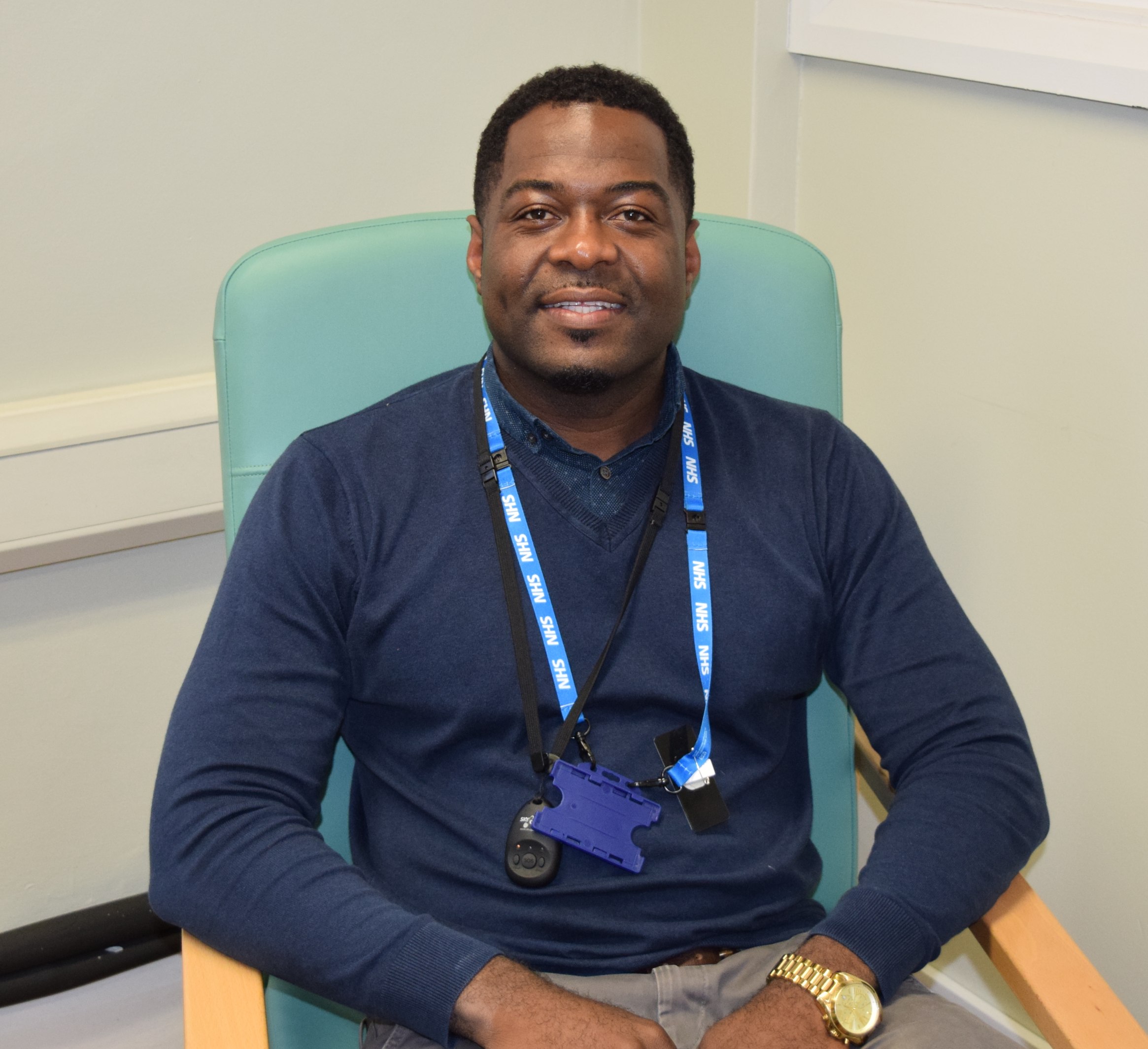 I was previously a support worker. When the nursing associate role came out, I saw an opportunity to enhance my ability to give patients better care and give more to the community. If the role hadn't come out, I would still want to further my career but not yet. I would probably still be a support worker for now. In the future, I want to be a nurse because I still think I can give more.
When I was a support worker, I had limitations. But now as a nursing associate, I can do more in terms of understanding physical health, patient deterioration, medication and all sorts. It's really enhanced my ability. I understand things much better. I see things from a different perspective. I have responsibility, but I try to work within my remit and communicate back to stuff if I think something is beyond my limits.
Not everyone understands the role. Sometimes it can be a bit complicated for me – but it's only because colleagues don't know what the role is, so I have to keep explaining at times. It's a fairly new role so I understand. In a way, the fact I keep communicating about the role has a good impact on the team and other nursing associates who will be joining. It will be easier and less problematic for them. The role is also good because it helps free up the nurses to do more clinical work. We also come in with mixed physical and mental health skills that can refresh someone's mind and have a great impact.
I really like working in the community because I feel I'm giving back to people with mental health problems. Previously, I had a friend who had mental health issues, which is giving me more drive to support people in the community. Since becoming a nursing associate, I've studied mental health. Now I know how to refer them to a different unit to get help, which is really positive.
Alicia Langdown, a trainee nursing associate at a general practice in Dorset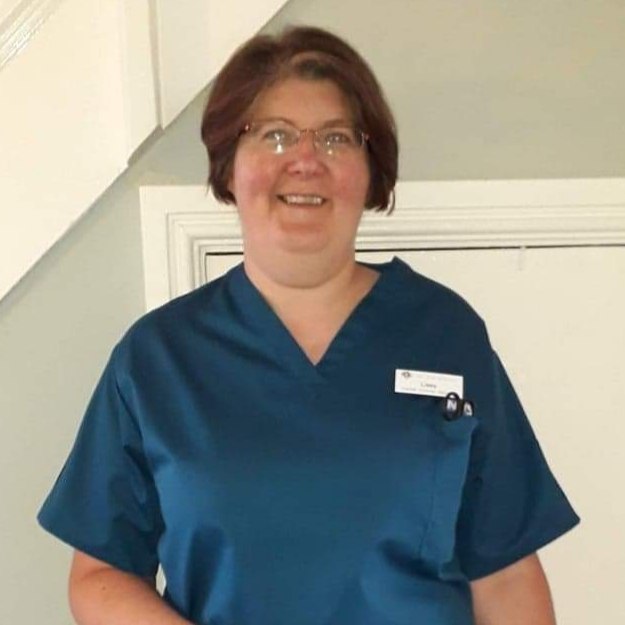 I was a healthcare assistant for four years and completed as many training courses as I could, but it was always at the back of my mind that I had left it too late to be anything more than a healthcare assistant. I am now in my early 40s and my children are teenagers. I could not afford to become a student nurse and once the bursary was removed my chances became even slimmer.
I was so surprised when I was accepted by Solent University to start the course in April. I never believed at my age I would ever go to University and be able to afford to do it. This route was perfect for me as I was able to learn and work without forfeiting a wage. My highlights have been achieving marks in assignments and exams that I never thought would be possible. I left school at 16 with basic exam results and have never had to write a reference or anything at this level before. I have worked incredibly hard over the last 18 months. It hasn't been easy with my family and work, but I have been dedicated to this course.
I have learnt basic nursing from washing and shaving right through to medicine management and acute front-line care in an emergency department. My local hospital has welcomed me as part of their first cohort of students and I have benefited from their training opportunities as well as ones in my own workplace. The nurses within the hospital were surprised at how much knowledge I could offer them coming from primary care. The roles are very different, but I have been able to advise on dressings within the wards, my communication with the patients has come very naturally due to my consultations within a GP surgery and likewise I have brought many skills back from the wards to use in my clinical environment.
Originally, I wanted to use this as a stepping stone to becoming a registered nurse. I didn't see it as a role within itself. As the course has progressed, I now feel that I want to be a registered nursing associate to consolidate my learning and to promote the role. I may continue with my training to become a registered nurse but being a nursing associate is no longer just a stepping stone for me. If we are cheap nurses, we wouldn't have gone through all the training we have had, and the commitment from our managers to allow us to have placements.
I don't regret coming into nursing later in life and feel I am a better person for it, but I would advise anyone in my position who isn't sure, to embrace it. They will have a lot of work ahead of them and its tough, having taken assignments on holiday with me I can vouch for that, but I would not have missed this for the world.
Fact box
The nursing associate is designed to help bridge the gap between health and care assistants and registered nurses.
The main route is a two-year apprenticeship, where trainees are employed by a specific health or social care organisation, alongside studying towards a foundation degree programme and completing placements across health and social care settings.
7,500 trainee nursing associates are set to be recruited this year, up from 2,000 in 2017 and 5,000 in 2018.