IMAGE: From left to right: Claire Carmichael, Christy Egan, Vanessa Anthony, Sarah O'Donnell
| | |
| --- | --- |
| We chatted to…  | |
| | Claire Carmichael (CC) GPN SNN ambassador – a newly qualified practice nurse who graduated from Birmingham City University in 2019. |
| | Christy Egan (CE) GPN SNN ambassador – a newly qualified practice nurse in North Durham who graduated from Teesside University in 2019. |
| | Vanessa Anthony (VA) GPN SNN ambassador – a second-year student nurse at the University of Greenwich. |
| | Sarah O'Donnell (SO) GPN SNN lead – a practice nurse in West Yorkshire who graduated from the University of Bradford in 2014. |
Earlier this year, just before the coronavirus took hold, Nursing in Practice sat down with members of the General Practice Nursing Student Nurse Network (GPN SNN) to explore the many rewarding and challenging aspects of being a practice nurse.
The network, which launched in 2018 with funding from NHS England to support the delivery of the GPN Ten-Point Plan, also aims to raise the profile of general practice nursing, and promote it as a student placement and career choice.
To do so, 30 GPN SNN ambassadors work to engage student nurses by visiting universities, acting as a point of reference and fielding questions, and remaining visible on social media. It is this accessibility which the GPN SNN hopes will increase awareness among student nurses.
Nursing in Practice's reporter Mimi Launder chatted with three ambassadors and the GPN SNN lead about their experiences, why they chose practice nursing over a hospital job and how to encourage more newly qualified nurses to follow in their footsteps.
Why do you think the GPN SNN is important?
SO: For me, the people with the loudest voices are the students. I felt like we needed a network of students to go and talk to other students. Even though I'm only six years qualified, I'm still quite far removed now from the students. I think that if you hear something from your peers, you're more likely to listen.
Why did you first become interested in general practice nursing?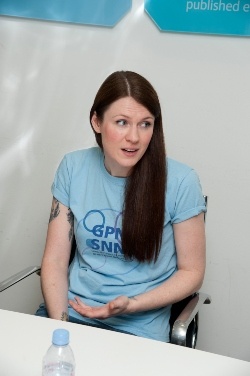 SO: I knew before I even started my nursing degree that I didn't want to work in a hospital. I don't like the environment. You take away a lot of the patients' rights. That's just the nature of it. It's not like anybody means to. But then you go into community care, where you see people in their own homes. For me, GPNs are frontline members of staff because we are a patient's first point of contact. We also educate the population. Everyone will turn up at a GP practice. If you're a GPN, you stay with people from birth to death.
One of the other reasons I went into practice nursing was the autonomy. For example, I don't need to go through a doctor much to make decisions. Doctors actually come to me for diabetes or respiratory advice. I feel you are an even bigger part of the team as a practice nurse.
CE: I like that there's no age restriction, and that you get to work with everybody across the full age continuum.
CC: On the ward, I didn't like that you'd never see that patient again. I'd still think about patients on wards and think, 'What happened to them? Are they dead? Are they alive?' In general practice, you can build a rapport, get their number and just ask, 'Are you all right? Did you get home okay?'
There is also lots of career progression in practice nursing. As a GPN, you can be a partner. You can do your prescribing. You can do your clinical skills. You can work your way up to become a nurse practitioner. You just keep going.
VA: I had part-time work as a community carer. I think that's where my interest in general practice came in, having that privilege of being in individuals' own homes and seeing what their real care needs are. Patients become a bit more transparent than when you're in the acute setting. Whenever I'm on placement on the ward, I feel as though patients may hold back. It's like they don't want to bother you.
I also love giving autonomy and empowerment to patients and letting them be involved in their own care. You don't get to do that in an acute setting. You dictate to them, basically.
How do you think general practice nursing is viewed by other student nurses and nurses?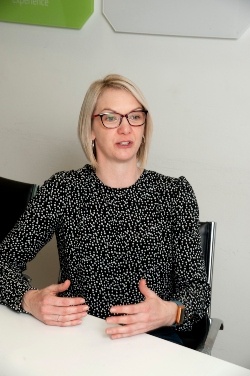 SO: It's hard being a GPN because other nurses don't always appreciate what our job is and how we work. It's like, 'Oh, you're just the GPN' or 'Don't be stupid. You are much better than that.' It really upsets me. This is what I want to do! It needs to be treated the same as every other area of nursing.
CE: When you are a student on placement, especially in your third year, people start talking about jobs. You say, 'I've been offered a post in general practice' and they say, 'No, don't do that. You must go on a ward first. You must get experience.' At the time, I thought, I'm just going to ignore everybody and do what I want to do for once. It was the best thing I ever did.
CC: The people I spoke to were shocked as well. They'd often ask, 'Why do you want to be a general practice nurse? Why don't you want to be a ward nurse, or work in A&E? It's much more exciting.'
VA: It's tradition to go into acute care first. But why? The skillset to become a GPN is so amazing.
How do you think the student nurse experience could be improved and the dropout rate reduced*?
SO: Covering tuition fees would help. I was a single parent when I signed up to be a nurse. If you had asked me for £9,000 to study at that time, I might have said, 'I can't do that.' We're losing those people.
CE: When you're a student, you get used as a member of staff, because there are so many staff shortages. The positive is that you're being proactive and getting stuck in. On the flip side, we are supposed to be getting trained.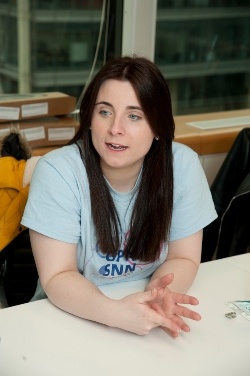 CC: The first time I felt like a real nurse was when I got my GP placement, because on the ward, it's 'student do this, student do that'. They don't know your name. They don't know who you are. They don't know what year you're in.
Payment is also massive. Student nurses are doing 40 hours a week for nothing. The new £5,000 bursary is not enough. I had pennies. I worked all of my annual leave. I worked weekends and any days in between so that would cover me when I went on placement. The second year I burnt out. Everyone burns out – it's horrible.
VA: On placements, other nurses forget your name and they repeatedly say, 'Oh, what's your name again?' I would prefer that more than being called 'the student'. In other words, they're making the effort to make you feel like a part of the team. That's what you're there for. Yes, you're supernumerary, but you're still a team member.
How have you found being a newly qualified nurse in general practice?
CE: I've got a really supportive team. I think my problem is that I put too much pressure on myself and I start thinking, 'Oh gosh, am I doing this right?' But my team have been amazing. I've got a mentor as well who meets with me every week to go over my experience and debrief on any problems I'm having.
The Career Start Practice Nurse scheme I just started on has been running for 12 years – and I was the first newly qualified nurse they took on. Before me, the nurses on the scheme had been in acute care, or worked as district nurses for years. When you're newly qualified, you're excited, you love your job and no one has moulded you yet. Now they've told me they want as many people as possible on the scheme to be newly qualified.
CC: It's tough starting out, but I know I can go to any of the nurses for support. I was feeling a bit down recently. I was thinking it's really tough and feeling a bit anxious about whether I'm doing things right. I went to one of the nurses and she said, 'Claire, we all feel like that. I've been here for so many years and I still ask the other nurses questions because I still don't know stuff. You're going to feel like that all the time. It's just a part of learning.'
How do we encourage more newly qualified nurses to go into general practice?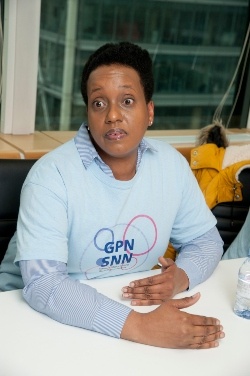 SO: One obstacle is that you've got to find a GPN to take students on. GPs often still have it in their mind that a GPN is someone who has come out of a hospital, who is much older. They need to realise there's another way of doing this. We all know as well that a lot of GPNs are nearing retirement age and do two days a week. Newly qualified nurses often want full-time work, but only part-time posts are available.
I also think people don't understand that the GPN role is huge and variable. Everywhere across the country the role is different. But you can promote the diversity and size of the role through networks and connections, which is how you spread information, but also understanding that the mentors in practice have to be good mentors.
There's also the misunderstanding that nurses are still handmaidens to the GPs when we're not.
CE: Universities don't talk about it enough, and there are not enough placements. Though every university does it differently, I don't think I had one lecturer with a GPN background, though you might get district nurses, and there were a couple of health visitors. And in the three years of my training, we had one presentation about general practice and did one week in a GP surgery. Five students got to do an additional two weeks in a GP surgery.
So when the GPN SNNs go to universities, the students are shocked. They don't realise you can go into general practice. And that's what's putting the barrier up – that they don't know. You can always tell when a GPN SNN ambassador has been into a university to talk to students, because we get people suddenly sending inspiring tweets.
CC: I think that just sharing the message and dispelling myths, like we've been trying to do, definitely works. You get such a great reaction when you promote general practice nursing at universities. Student nurses don't always realise how much GPNs do. Many of them think it's an easy job when in fact it isn't.
VA: There are some student nursing programmes where you get a bit more say in the placement. If that were an option for me, I know where I'd be going. I think that really helps.
* The Health Foundation found in 2019 that a quarter of student nurses dropped out before graduation.