Julie Belton and Carol Sears explain how nurses can become partners at their practices
Cuckoo Lane Surgery in west London is a nurse-led alternative provider of medical services (APMS) run by two nurse partners (see below). The traditional running of general practice has been by GPs who employ nurses and other staff. However, we at Cuckoo Lane do the reverse – with nurses employing doctors. We have served our community for the past 12 years and now look after a population of 5,600 patients.
The practice has gone from strength to strength since coming under nurse leadership – six nurse practitioners, three practice nurses and three healthcare associates (HCA) are employed. A GP also works on site for three to four hours per day.
The nurses are all prescribers, except for one who is planning to undertake the training. All the nurse practitioners are highly skilled and directly refer into secondary care, as a GP would. Approximately 80% of appointments are conducted and totally managed by nurse practitioners. The practice nurses are also highly qualified and deliver most of the chronic disease management.
In 2015 the practice was rated as 'outstanding' by the Care Quality Commission (CQC), and in 2016 we were proud to receive the Queen's Nursing Institute (QNI) award for outstanding service.
As well as the full range of standard general medical services, the practice delivers 18 out-of-hospital services, and provides paediatric phlebotomy in four sites across Ealing.
The practice works hard to ensure patients are placed at the centre of all decision-making. To this end, we run an innovative programme of 'cafe-style' disease awareness events for patients in combination with our patient participation programme. These events have covered prostate cancer, mental health and breast cancer awareness.
Our latest innovative event was a series of 'superhero parties' to support our flu campaign for children between the ages of two to four years. This was well attended and significantly increased uptake.
Carol Sears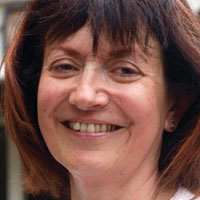 Carol Sears was a nurse practitioner at Cuckoo Lane practice when, in 2005, the two GP partners announced they were planning to retire. The contract was put out to tender by Ealing Primary Care Trust (PCT). Ms Sears, with the support of a practice nurse and the practice manager, put in a bid to the PCT. The bid was chosen out of 14 tenders. Ms Sears says the impetus to put herself forward as a partner was a desire to continue to provide excellent care, and to blaze a trail for nursing both locally and nationally. The practice team was already close-knit and was keen to take over the management, and she was concerned that if the nursing team did not make a bid, a private company would take over.
Julie Belton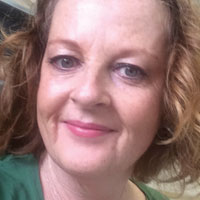 Julie Belton began advanced nursing training with the Royal College of Nursing in 1990 under Barbara Stilwell, who pioneered the nurse practitioner role in the UK, and was instantly committed to the movement. She became a big part of the nurse practitioner association in the early 1990s and lobbied to ensure that the role was placed firmly on the map. Research highlighted how they provided patient-centred, accessible, high-quality care.
Ms Belton first joined Cuckoo Lane Surgery in the mid 1990s when Carol Sears (see left) undertook the nurse practitioner course and they shared their experiences through joint mentorship working. Ms Belton said she loved the practice and was thrilled when it was awarded APMS status to become nurse led. Cuckoo Lane approached her to join the team in 2011 and she jumped at the opportunity.
How to become a nurse partner
The first step to becoming a nurse partner is to gain the necessary skills and competencies to undertake the role. Training in leadership is an essential element as well as self-belief and commitment. Excellent communication skills are also vital.
Future nurse partners should also consider undertaking a master's degree to become an advanced nurse practitioner, as well as a community specialist degree, before applying to be a partner.
Nurses wanting to be partners need the ability to think outside the box, push traditional boundaries and work hard.
As with any healthcare organisation, there are risks to the nurse's finance, clinical governance and reputation when taking on a partnership. It is advisable to have some savings, medical indemnity insurance and an accountant.
If a practice nurse wants to become a partner but their GP partners are not retiring, they should:
Network to find like-minded practitioners.
Join local nurse forums.
Attend advanced nursing conferences and events.
Join advanced nursing forums and chat groups on social media.
Talk to any GP colleagues who may want to offer a nurse partnership – particularly as there is currently a shortage of GPs who want to form partnerships.
When writing a bid for tender, nurses should ensure that:
Their organisation can deliver the service.
All the instructions for submission are followed.
Any questions asked by the commissioner are fully answered.
They sell their unique qualities – nurses possess all the skills to deliver nurse-led services, so be sure to get that point across.
They use evidence, data and research to show that they can deliver what they have promised.
They ask a colleague to proofread their bid to check it is clear.
How nurse leadership works in practice
In our practice, we have adopted a non-hierarchical management structure, and encourage mentoring and nurturing partnerships for our staff and patients.
We have a strong situational leadership style, where we adapt according to the individual and scenario. Communication is vital to our practice's success. This is supported by our twice-daily huddle, where all on-duty staff meet for a briefing. These last five minutes, raising five points, and everyone is given the opportunity to contribute.
We celebrate achievement through our achievements board or 'glimpse of brilliance' feature in our staff reception area where we acknowledge and reward staff successes.
Our recruitment and retention rates are excellent and many staff have been employed with us for more than 10 years.
Going forward – running a nurse-led practice
To take this model and successfully replicate it elsewhere requires an entrepreneurial mind, the ability to work hard and the capability to carry the risk associated with running any healthcare organisation.
Nurses require self-belief and commitment. Good leadership and excellent communication must be at the centre of the new model.
Excellent systems and processes will facilitate the running of such a service. Ultimately patients must be placed at the centre of any decision-making, and governance and outstanding quality need to prevail.
Cuckoo Lane practice would love to inspire other nurses in primary care to run nurse-led practices. Nurse leaders need to invest in the workforce – and we believe that our model provides staff with the correct nutrients to grow.
Resources