As Covid-19's impact on the NHS evolves, I felt excited to be able to register as a nursing associate in primary care only this month. Working in primary care will have different challenges to my peer nursing associates who work in secondary care during this pandemic. I feel confident that in my new role, I am not only able to support the nursing team but also the patients that we see, being able to provide a more holistic assessment and extended skills to them.
Over the last weeks, there have been daily updates at work as to how we manage our work and environment during this constant changing time. Although this could lead me to feeling unsupported, I have been guided well by management mainly via email updates and face-to-face by the nursing team I work with daily, and therefore continue to feel supported during the transition from a trainee nursing associate to a registered nursing associate. Following NHS national advice where primary care has been asked to segregate patients for suspected Covid-19 and non Covid-19 contact, our surgery has developed a nursing hub to manage this.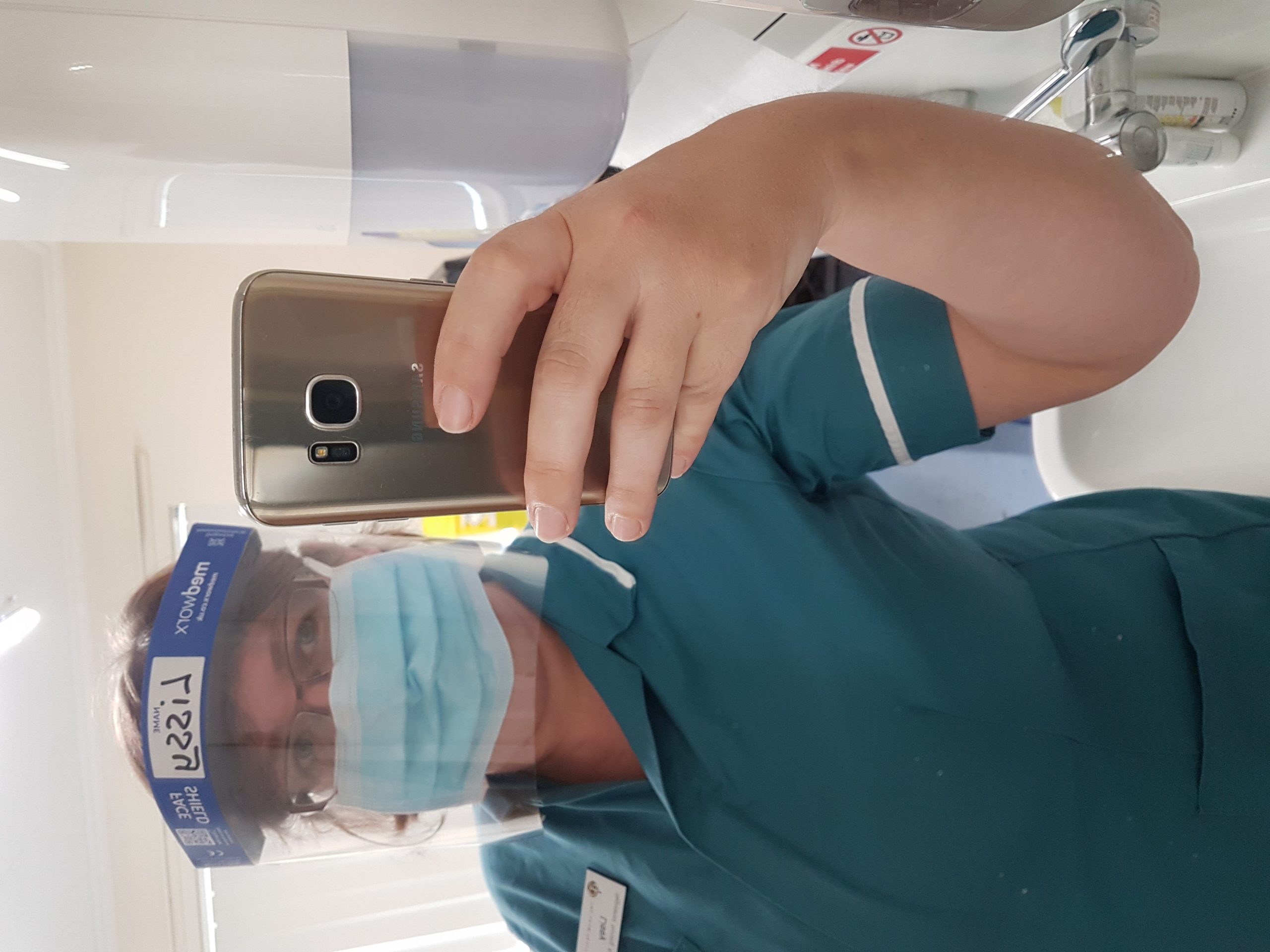 Additional benefits for me from this include time to work closely with others to complete competencies on extended skills, which is very exciting. For example, I have been working on compression training and extra injections, which are done under a Patient Specific Directive. Completing these frees up the nurses to deal with other tasks such as baby immunisations and working in the amber and red clinics – which are for patients who cannot be seen remotely and patients with viral symptoms respectively.
Nursing associates in primary care are 'the best of both worlds'
I have been asked if I would like to work within the amber clinic myself now that I am registered. This opportunity will allow me to work under greater pressure and with full PPE, and I am pleased to be given it. I feel that my trainee nursing associate placements in secondary care have helped me to have a better understanding of infection control and different types of PPE. It has also provided some preparation for potentially seeing unwell patients in primary care, which we do not usually do on a regular basis.
There hasn't been any nervousness from nurses as I feel that many of them are still treating my job role as they always have. I feel working within the amber clinic will help them realise that I am now a registered member of the team. I am lucky that I haven't been thrown in at the deep end but with little clarity about the job role amongst colleagues, I know it may take some time for everybody to see me in my new role.
Being a nursing associate gives me the best of both worlds of being a healthcare assistant and registered, and allows me to assist with the admin and stock role but also have more autonomy when working with patients. I have been given the opportunity to be the infection control lead for the surgery, which I have attended meetings for and is very relevant during this crisis. These opportunities help me to feel that the nursing associate role is relevant and will evolve in primary care as more of us are employed.
However, being the only nursing associate within my practice at the moment makes it more difficult to have an individual identity and help people understand that it's the role of the nursing associate and not just me becoming more proficient as a healthcare assistant. I look forward to having more nursing associates where I work so that our presence will be felt more.
Alicia Langdown works as a nursing associate at The Adam Practice in Dorset. 
Read more: Nursing associates declare worth in Covid-19 crisis