Clinicians working with children will spend years dealing with mental scars from the coronavirus pandemic. Mimi Launder investigates the scale of that challenge
'When we close schools, we close [children's] lives, not to benefit them but to benefit the rest of society.' Those were the words of Professor Russell Viner, president of the Royal College of Paediatrics and Child Health, to the education select committee in January.
While children are at less risk of becoming seriously ill or dying with Covid-19, they are still its victims. For many young people, this is mainly because it has taken them away from education and the services they can access through schools, including school nurses. But it has also meant they have not been able to see friends and take part in hobbies, which are vital for social development and wellbeing.
Those who already suffered anxiety or depression have experienced worse problems. Others are experiencing mental health issues for the first time.
In extreme cases, children have been trapped at home with an abuser or are unable to escape witnessing abuse. In the first six months of the pandemic there was a 27% rise in the number of children reported as killed or seriously harmed in England compared with the same period in 2019. The Children's Society charity believes this rise in councils reporting serious incident notifications – 285 between April and September last year – to regulator Ofsted is probably related to the pandemic.
Younger children have been at risk as health visitors have struggled to cover huge workloads. In an Institute of Health Visiting (iHV) survey last October and November of 1,012 health visitors in England, 82% reported rising levels of domestic abuse. Some 65% said they were responsible for more 300 children, 29% for more than 500 children and 12% for more than 700 children.
Covid-19 vaccinations, the easing of lockdown and the reopening of schools in March is cause for hope. The Government allocated £79m for children and young people's mental health in England in March. This was from a £500m of mental health funding announced in November's Spending Review. But charities immediately said this fell short of what was needed.
Even before the pandemic, in January 2020, the Children's Commissioner said £1.76bn of additional funding was required to bring spending levels on children's mental health in line with their population share (about 20%). 'Mental health services for children still bear little resemblance to what is needed,' the 2020 report said. Now, more than 12 months on, the need for adequate mental health services is greater than ever. Health visitors, school nurses and all other medical professionals who deal with children will play their part in assessing the damage done to children's mental health and wellbeing, and reversing it where possible.
Sharon White, chief executive of the School and Public Health Nurses Association (SAPHNA), told Nursing in Practice in January that children were the 'collateral damage' of lockdown, which was likely to have an impact for a 'long time'. Here we look at the damage and if it can be healed.
Trapped in abusive households
The National Society for the Prevention of Cruelty to Children (NSPCC) says it receives an average of over 30 contacts a day from adults worried about children living with domestic abuse, up by 53% from before lockdown. Meanwhile, domestic abuse charity Refuge has reported a similarly alarming spike. Calls and contacts to its helpline were 80% higher than usual in June 2020.
NSPCC local campaigns manager Helen Westerman tells Nursing in Practice: 'We've heard from worried neighbours about shouting next door. We've heard from children experiencing sexual abuse who say they're not able to get out of the house as they normally do, to escape with friends and at school. Many have said they are living in households that don't feel safe for them, which is extremely worrying.'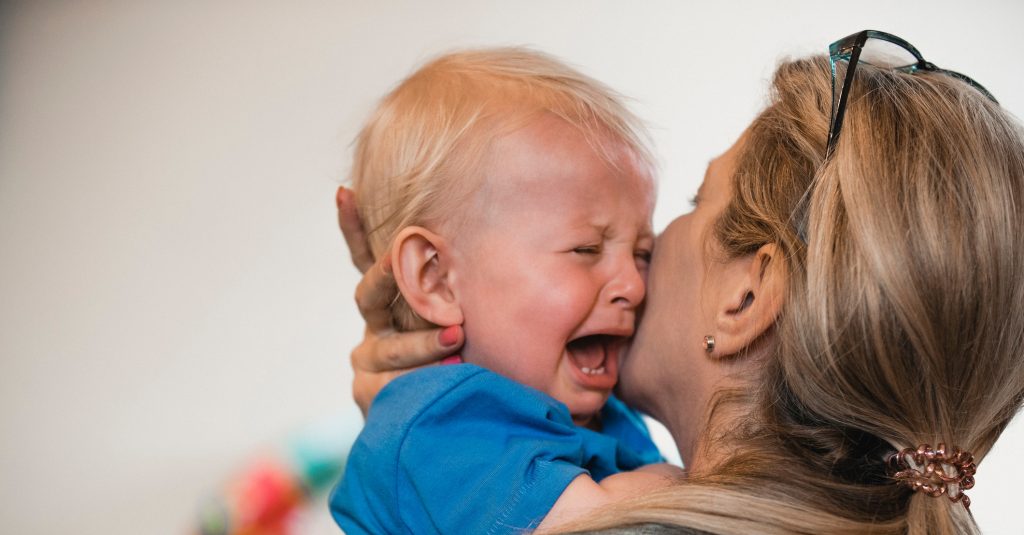 The iHV report suggested that without the safety net of school some domestic abuse cases are not being discovered. Of the 1,012 health visitors surveyed, 89% said video contacts are not as effective as face-to-face contacts for identifying needs in vulnerable families. In addition, not all children have access to the internet or a safe space to have a private conversation with a health visitor. The report warned: 'This will leave many vulnerable babies and young children invisible to services and without the support that they need.'
IHV executive director Alison Morton explains: 'The bottom line is, we don't always know who the most vulnerable children are – and, especially during the pandemic, it feels like we're only accessing the tip of a very large iceberg'. She continues: 'Children we don't know about might be stuck at home witnessing domestic violence, suffering as victims of abuse themselves or living with parents who've got mental illness or substance misuse problems. That has a long-term impact on children, which is irreversible in some instances.'
Ann Cox, Child and Adolescent Mental Health Services (CAMHS) consultant nurse and clinical lead for North Staffordshire Combined Healthcare NHS Trust, adds that remote contact makes it trickier to understand family dynamics or spot crucial context. 'You only get to see what you can see,' she says. 'It's quite a cropped version of events you're viewing.' Digital platforms also glitch, which is a minor annoyance for most, but potentially a major setback when working with vulnerable children. Ms Cox continues: 'If someone's telling you something that's really hard for them to recount and you can't hear them, or the platform goes down, it's terrible. It's hard to ask the patient to tell you again because they might be traumatised. You also don't have the ability to offer support such as therapeutic touch.'
Growing anxiety in school children
During lockdown, many services including CAMHS, health visiting and school nursing have had to dramatically restrict face-to-face appointments. Clinicians say they fear they miss red flags when chatting via video call.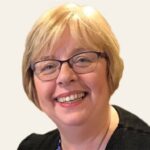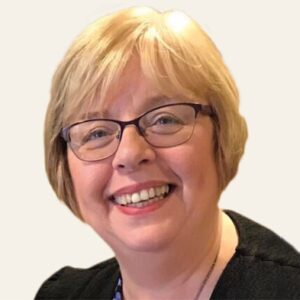 School nurses have been innovative and there have been some successes, Ms White explained in a recent blog for Nursing in Practice. She says one young man in the midst of committing suicide was saved by rapid intervention by his school nurse during a text conversation. Ms White says some school nurses have also been doing 'walk and talk' sessions – talking outside to young people while going for a walk – which she says have made a positive impact.
But these interim measures are still not on a par with the support children can receive when they are at school. The Mental Health of Children and Young People in England 2020 report, produced by NHS Digital and the Office for National Statistics, has been tracking 3,570 children since 2017. In July 2020, it found that a staggering one in six children now have a probable mental health condition, up from one in nine in 2017. Research participants cited family tensions, feeling isolated from friends and fearing coronavirus.
James Emmett, regional clinical lead for the North and Midlands at children's mental health charity Place2Be, points out that children need social interaction with their peers. School can provide respite and reduce anxiety, Mr Emmett says. He adds: 'There's been an increase in young people presenting with suicidal ideation, self-destructive thoughts, sleeping difficulties and eating disorders. We're anticipating an increasing need from children and the young people we support, not just in the short term, but in the years ahead.'
Ms Cox says referrals to her North Staffordshire CAMHS service are up 20% on pre-Covid levels since schools opened last autumn. In February this year, her service was getting around 40 referrals a day. 'We had a reduction of referrals when schools first shut, which I think says a lot about how important schools are to ensure that children are getting support.' She adds: 'We've seen an increase in more severe safeguarding issues with comorbid mental health, a huge increase in eating disorder presentation and an increase in severity of mental health presentation. I think children are feeling a loss of control about their lives. That would fit in with the likelihood of eating disorder presentation because they try to hold onto the last thing that they can control.'
Mr Emmett also points out the crisis is hitting the poorest families hardest. University College London research from November last year found almost half of those who were already struggling financially before the lockdown said they were now 'much worse off' and a further quarter said they were 'worse off'. There is a strong body of evidence that poverty increases the risk of mental health problems. Children in poverty are three times more likely to suffer mental health problems, according to the 2017 British Medical Association report Health at a Price.
Mr Emmett concludes: 'We see a significant number of families who need support just to get necessities. Struggling to fulfill those essential needs is creating more worries and more stress. And once parents feel that increased stress, children will feel it too. We need to prioritise support for those who are likely to be hardest hit by any economic downturn coming.'
Ms Westerman argues that families are facing a 'perfect storm' of pressures: 'Not only is it harder for children to access services, they're stuck at home. Couple that with parents understandably feeling the pressure, trying to balance work and home-schooling, going through financial difficulties, and potentially increasing their drug and alcohol intake… This is exacerbating the stresses and strains that may have already existed in the family.'
Ms Westerman says thousands of children have turned to the free counselling service Childline during lockdown, partly because they are cut off from other support networks. The most common reason given is anxiety and stress, followed by low mood and feeling generally unhappy, depression, feeling lonely and struggling with low self-esteem. Perhaps unsurprisingly, the NSPCC has also seen a surge in use of its Calm Zone website, where children can access videos, breathing exercises and other ways to let go of stress.
Caroline Hodgkinson, a school nurse in Somerset, adds: 'There was a rising tide of children struggling with life, school and the universe anyway – and Covid has exacerbated it. There's not been an increase in just child anxiety, but also parental anxiety. Of course, they feed into one another.'
Back to school
'The first answer is to get children back into school as quickly as possible,' Professor Viner told the education committee in January, when asked what can be done to immediately help children suffering during lockdown.
Returning to school might be a necessary step but it is not likely to be a quick fix. Nurses tell Nursing in Practice they expect a surge in child mental health cases.
Place2be have recently stepped up their mental health support for schools . This includes free training for teachers and the Art Room project for key worker families to help them connect with each other. The need for extra mental health support since lockdown is greater than ever, says Mr Emmett. 'We know teachers are concerned about supporting pupil mental health in the coming term, so we've been offering free online foundation programmes in mental health. The take-up was phenomenal, even in one of the busiest times ever for teachers. This shows how much need there is.'
Mr Emmet feels confident that the return to school routine will be the healing many children need. 'That adjustment is going to be so important. Let's give everybody the opportunity to settle in, acknowledge it's been a worrying and difficult time, but encourage children to get back to normal rituals and routines with their peers. Connecting with others can be a powerful community recovery experience.'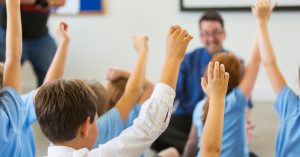 Ms White is similarly positive. Children are 'remarkably resilient', she says. Although 'there will be a lot of nervousness walking through those school gates for the first time'. She continues: 'Kids are so adaptable. By Tuesday in the first week, lots of kids will be almost back to normal.'
But for other children – if they ever recover mentally at all – it will take more than that. Ms White continues: 'For children who have suffered abuse, returning to school could go both ways. Will there be a sigh of relief at being away from home? Or will children who have witnessed domestic violence be even more worried for mummy and daddy left alone at home?' Likewise, Ms Westerman warns that traumatised children could feel the impact for a long time: 'These things may be played out when the child returns to school either through their behaviours or their withdrawal,' she says.
But all agree children's mental health and community nursing services will be under much more pressure in the coming months and years.
School nurses and health visitor numbers have been freefalling. Both are down by around a third. And even before coronavirus, in 2019/20, referrals to children's mental health services in England increased by 35% year on year while the number of children able to access treatment increased by just 4%. A Children's Commissioner report published this January showed children's mental health services have expanded in the last four years but services are still nowhere near meeting the needs of many hundreds and thousands of children.
If mental health services for children were inadequate before the pandemic, the Government's £79m of funding seems unlikely to be enough for the rising tide of need.
'We needed more funding before the pandemic, and we definitely need more coming out of it,' says Ms Cox. 'We need the help from the Government to support these kids.'
Schools, nurseries and colleges during the pandemic
Closed from 20 March 2020 until the summer holidays in July 2020. Reopened at the start of the 2020/21 academic year in September 2020.
Closed again on 5 January 2021. Reopened from 8 March 2021.
Throughout the closures, all in-person teaching was stopped except for vulnerable children and children of key workers. Students have been encouraged to keep studying at home. With online lessons and support differing between schools, many parents have felt more responsible for their children's education.

See how our symptom tool can help you make better sense of patient presentations
Click here to search a symptom


We've heard from worried neighbours about shouting next door. We've heard from children experiencing sexual abuse not able to get out of the house as they normally do.