More than a third of GPNs have not had the leave they wanted since the start of the pandemic, a Nursing in Practice survey has revealed.
The survey of 184 general practice nurses, carried out online last month, found the main reasons 34% respondents were told they could not have the leave they wanted or felt unable to ask for it were because surgeries were too short-staffed or there was too much work.
The survey also revealed that 31% of the 62 GPNs who took time off work to self-isolate because of Covid-19 did not receive full pay, as previously reported by Nursing in Practice, with many forced to accept £95.85 per week Statutory Sick Pay (SSP) or take extra leave. This has fuelled nurses' anger over variable terms and conditions.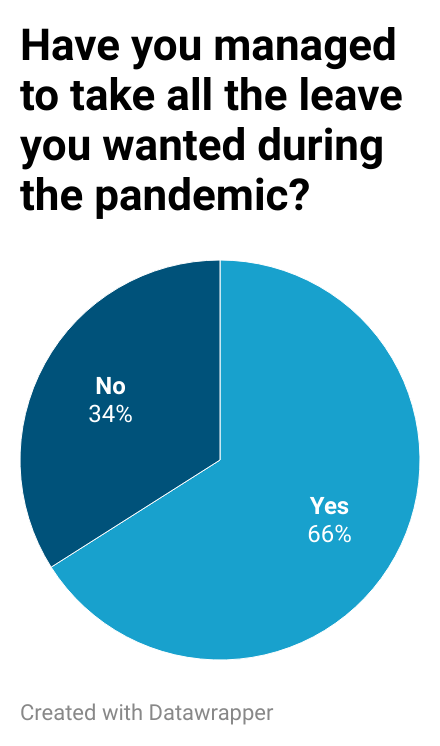 It also showed workloads had greatly increased – either 'greatly' (52%) or 'slightly' (29%) – during the pandemic and revealed that 35% of GPNs were considering leaving the profession, as covered last week by Nursing in Practice.
All practice nurses Nursing in Practice spoke to did not wish to be named.
One practice nurse, based in the South East of England, said annual leave was 'cancelled' because the practice was too short-staffed. Another from the West Midlands said it was scrapped during the first lockdown and they were now too busy with Covid-19 vaccination clinics to take any leave, while a GPN in the South East said there was 'little to no capacity to take leave with staff off sick or self-isolating'.
Another, based in the South West, wrote: 'I have had leave cancelled three times. On two occasions, I was not allowed to have the time back but was paid for it. If my leave is cancelled again before the end of March 2021, I will not be able to carry it over or take it at another date. I feel we need our leave, we are exhausted.'
The survey again highlights the frustration among practice nurses their contracts are made with the employing GP, so terms and conditions such as sick pay and holiday can be highly variable. This was also raised in Nursing in Practice's in-depth analysis published in January, The forgotten frontline.
A GPN, based in the North West, said they should be shielding but are continuing to work as they 'cannot afford to just be paid SSP'.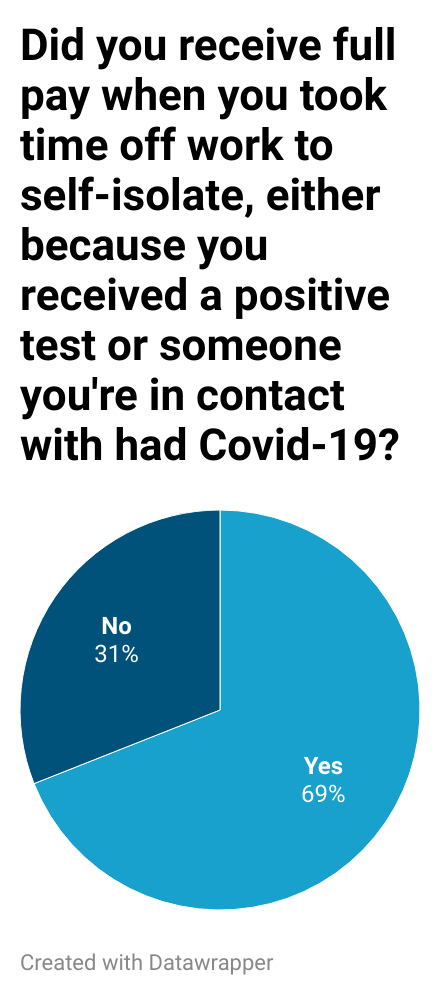 They added: 'It's disgusting practice nurses don't get the same terms and conditions as other NHS workers with incremental rises, holidays increasing and usual pay when off sick. These terms and conditions make it impossible for any practice staff to take time off when necessary or feel valued.'
A practice nurse based in the South West told Nursing in Practice: 'I feel GPs need to recognise GPNs for their worth and give us fair terms and conditions. I believe we should be paid as per Agenda for Change.'
Jude Diggins, RCN interim director of nursing, policy and public affairs, said: 'A third of survey respondents have said they considered leaving their role sooner than expected due to their experience during the pandemic; if this happens, we will be losing a lot of experienced staff.
'To prevent an exodus from the general practice nursing workforce, employers must give staff the pay, terms and conditions they deserve.'
Currently, the RCN campaign for a 12.5% pay rise for Agenda for Change NHS nurses does not cover GPNs.
But during an RCN meeting on pay last Friday, RCN Council chair Dave Dawes was asked about pay rises for non-NHS staff such as GPNs. He said that shifting NHS pay means 'the independent sector will follow suit because they're often competing for the same people'.
Mr Dawes added: 'Council are very committed to making sure that we offer as just good services for members working in the independent sector as those in the NHS. We campaign for pay there too.'