Britain's over-reliance on international recruitment is creating a serious deficit of trained medical staff in countries that cannot afford to lose nurses, the International Council of Nurses (ICN) has said.
Howard Catton, chief executive of the ICN, which represents over 130 national nursing associations, told Nursing in Practice that rising levels of international recruitment risked making access to health services in target countries more difficult by exacerbating existing shortages.
While the UK is not the only country that is actively trying to recruit more nurses from abroad, Mr Catton said the UK is one of 'about seven or eight countries' that are responsible for the overwhelming majority of recruitment. 'It is one of a small number of countries and the number being recruited is not insignificant,' he said.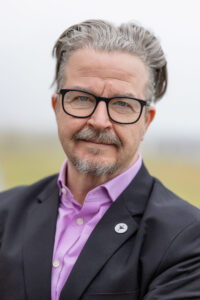 Mr Catton's comments come in the context of a governmental push to increase overseas recruitment to fill growing vacancies in the nursing workforce. Last September, NHSE announced that employers would receive £7,000 per nurse recruited from overseas.
The initiative has lead to significant growth in the number of international nurses working in the NHS. Recent studies have shown that since Brexit the UK has increased the number of nurses recruited from World Health Organisation (WHO) 'red list' countries, from which medical professionals cannot be actively recruited outside of specific Governmental agreements.
Recruiting medical professionals internationally as opposed to growing the domestic workforce is creating a drain on countries that are already struggling to provide a sufficiently trained workforce and creating an intensely competitive global employment market, said Mr Catton.
Research conducted by the ICN estimated that in 2022 there was a global shortage of almost six million nurses, a figure which Mr Catton believes has only been growing since.
Staffing shortages are largely concentrated in low and lower-middle income countries such as Ghana, Nigeria, and Nepal, countries that he said are some of the biggest sources for international recruits into the NHS. Mr Catton says this is troubling because 'these countries are starting from a lower base [of healthcare coverage].'
While no active recruitment is permitted from countries on the WHO 'red list' of nations with low numbers of medical professionals per capita, recruitment is still possible through so called 'government-to-government' agreements. These are similar to trade agreements for the recruitment of medical professionals.
Mr Catton said he questioned the ethics of such arrangements, citing talks between Britain and Ghana in which the Ghanaian Government was paid only £1,000 per nurse recruited to the UK.
'The £1,000 number doesn't get close to recognising the financial value of that nurse,' Mr Catton told Nursing in Practice. 'If you think about the cost of educating that nurse; if you think about what the loss of that nurse is, it doesn't come close.'
Mr Catton also criticised  the 'myth' that international recruitment only targeted inexperienced or unemployed nurses, saying that his organisation had clear reports that experienced nurses were being targeted.
'It may only be one nurse that is recruited,' Mr Catton said, 'but if the nurse is working in a public health role in a rural community they may be doing a number of different roles. Then, if that nurse is recruited, that service stops, so the impact can be very serious,
'The risks are that recruitment is going to make access to health services for the people of that country more difficult,' he said.
This comes as the government continues to push for more international recruitment to fill over 47,000 nursing vacancies in the NHS, despite an increasingly competitive global labour market.
In 2022, NHS data showed that over a third of nurses were trained outside of the EU, up from 18% of the workforce in 2015. This trend prompted Labour leader Keir Starmer to say that international recruitment needed to be reduced in the NHS.
However, with large economies such as Canada, Australia, and the USA now competing for a dwindling global supply of nurses, Mr Catton warns that such a policy may no longer be plausible.
'I don't think its sustainable,' says Mr Catton, 'the market is much more competitive so its becoming more costly to recruit nurses and it will be more challenging to get the numbers needed.'
A Department of Health and Social Care spokesperson commented: 'We do not actively recruit from 'red list' countries, and our Code of Practice aligns with the latest advice from the World Health Organization.
'Ethical international recruitment remains a key element of achieving our workforce commitments and ensuring people get the care they need, and our Code of Practice and World Health Organization guidance upholds an individual's right to migrate, and therefore apply for vacancies independently in the UK.
'We are working hard to increase our homegrown supply of health and social care staff. We are training more, encouraging more to stay and encouraging staff who have left to return – We are giving the NHS an extra £6.6 billion, on top of previous record funding, and will publish a comprehensive workforce strategy next year to recruit and retain more staff.'